Skip to main menu
Skip to main content
Skip to footer
RGB Cataract & LASIK
RGB Cataract & LASIK:
For the treatment you and your eyes deserve.
RGB Cataract & LASIK is a multi-specialty practice in Northern Texas with five eye doctors on staff to provide comprehensive vision care to their patients. Founded in 1987 by Dr. RobertBurlingame , the practice has seen steady growth by combining old-fashioned patient care with new-era technology and techniques.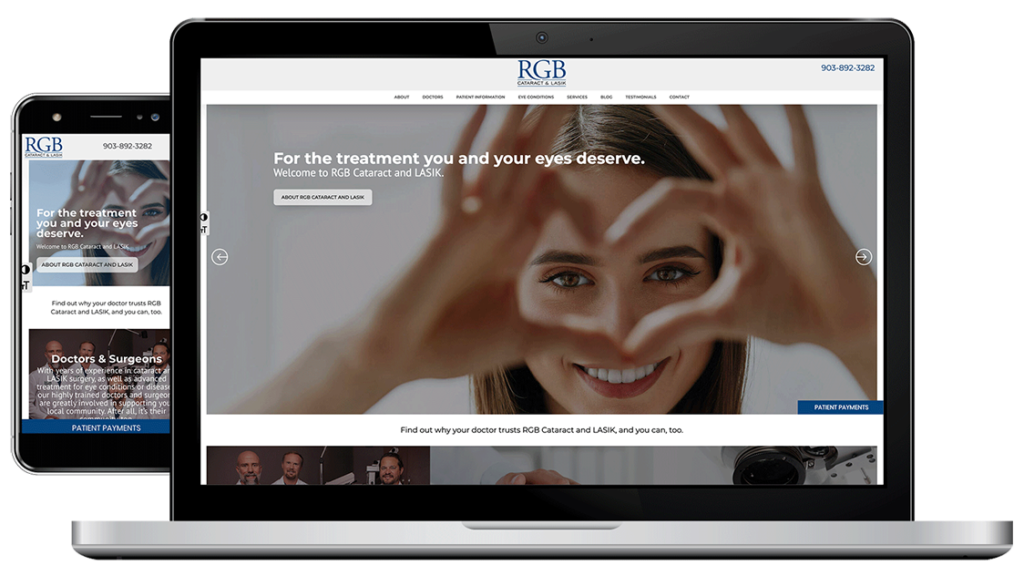 What we did?
This practice came to Glacial Multimedia in2018 as a new client seeking a responsive website overhaul and SEO maintenance to help enhance the practice's presence in search engine results. The custom website design utilizes practice photography that highlights the ophthalmic team and creates a personal feel.  

Since launch, the practice has seen an improvement in website sessions of over 80% year-over-year, driven by substantial rankings improvements in the areas surrounding their varied practice locations. Features like robust homepage content, strong title and meta tag optimization, enhanced website coding and a user friendly design have contributed by and large to the practice's enhanced visibility.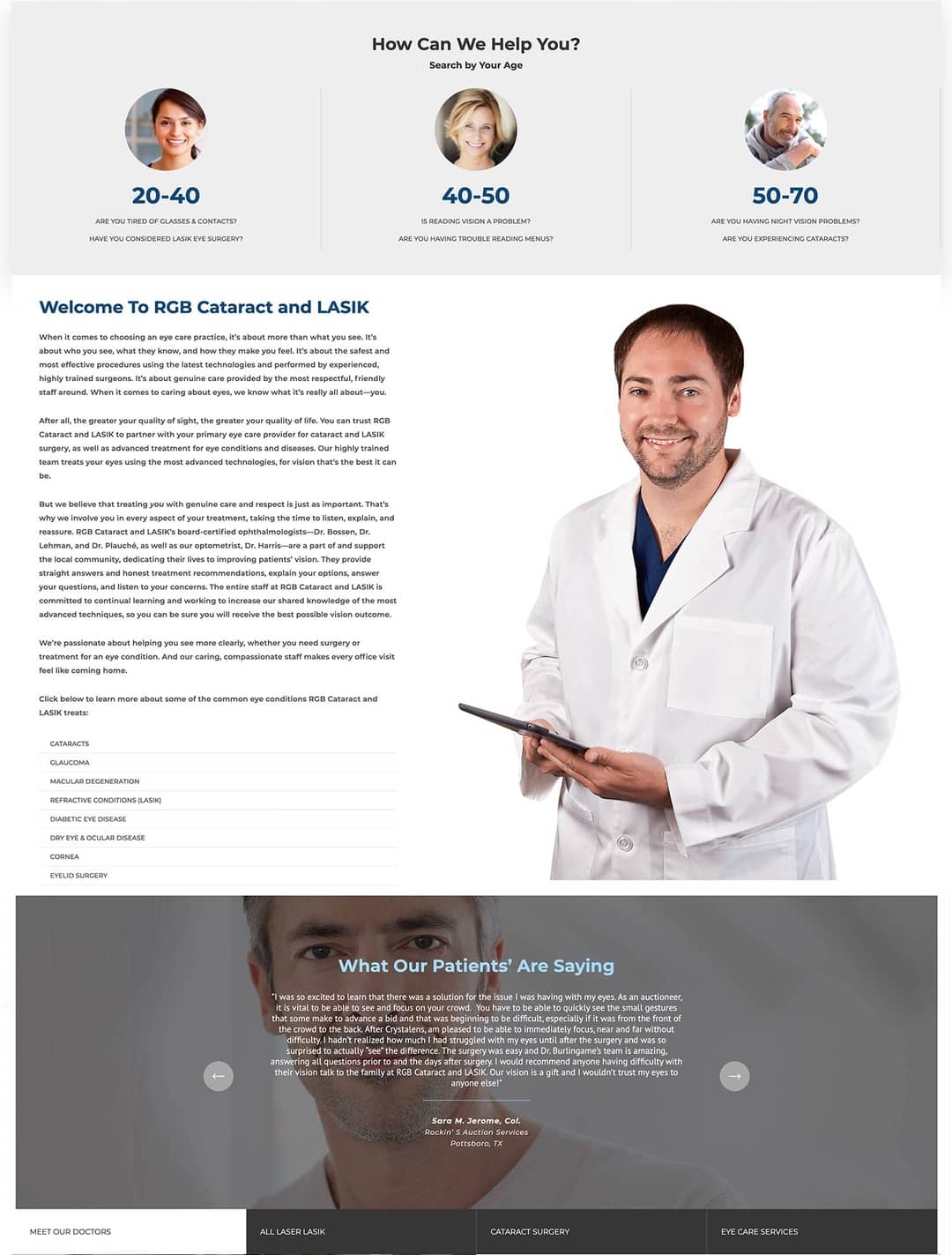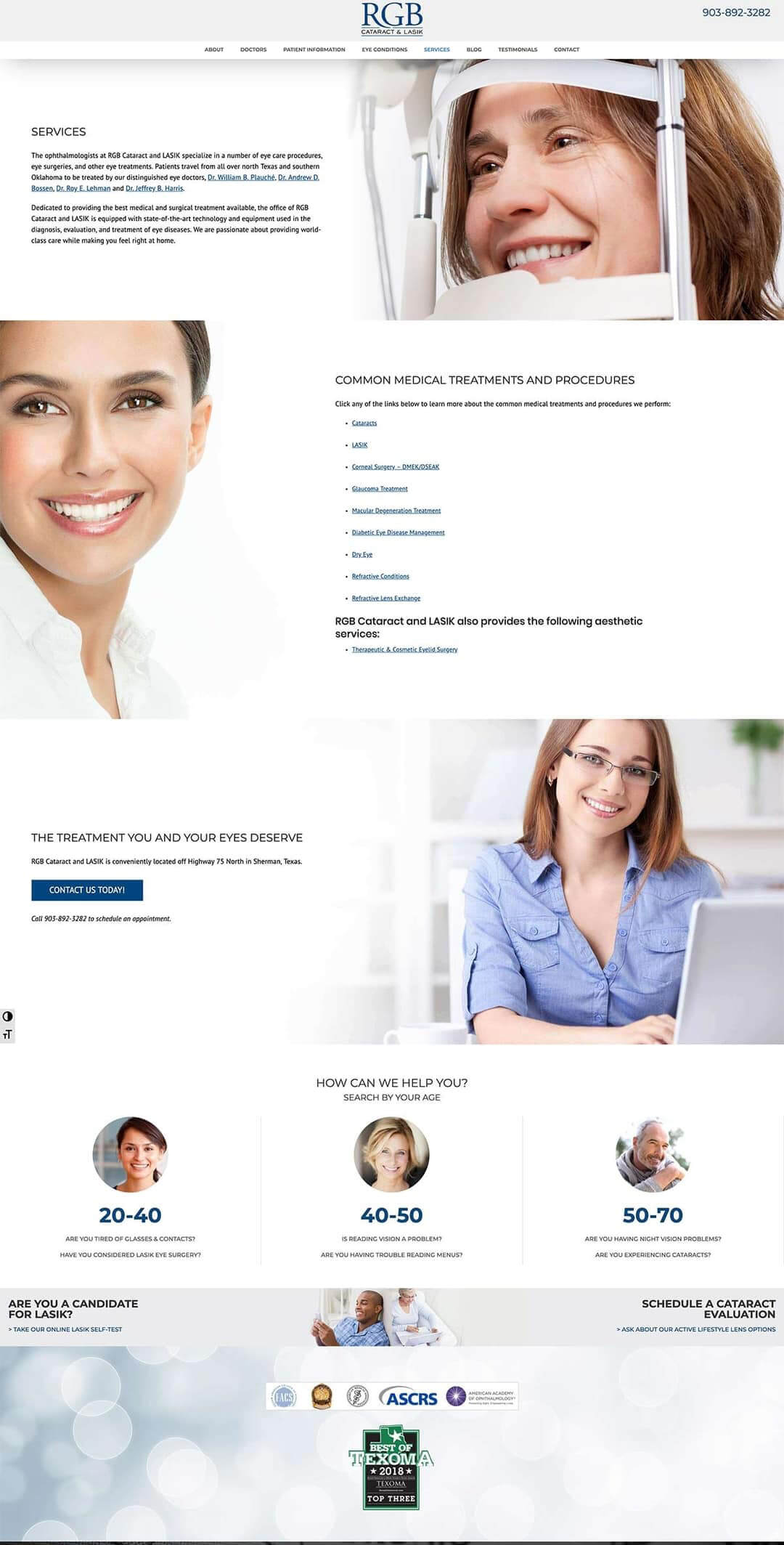 Schedule Your Free Medical Marketing Assessment Today!