Video Website Module
Our Video Website Module Integration
Do you have multiple videos that you want on a page without making the page look cluttered? A video module is a great way to store your educational videos on a topic in one place, making it easy to find and access information. Video modules engage the user, giving them the ability to scroll through and find the answers to their questions. Using a video module will make your site the single stop for information, both visual and written.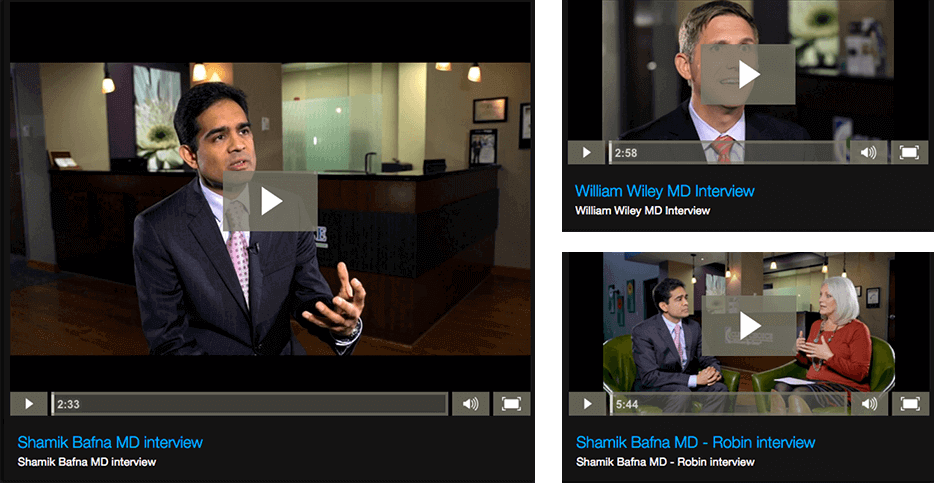 Static images create great visuals for your site by showing how your staff, procedures, services, and products will perform, but dynamic video clips are able to convey much more. When considering a life-changing procedure it's important for patients to know exactly what is involved. People learn differently, and by allowing them the choice between written, visual and auditory information on the topics relevant to them, you are ensuring that those patients visiting your site are well informed.
A video module is also a great way to display information about your practice, such as doctor interviews, testimonials or a tour of your office. Showcase your facilities, your staff and why your practice stands out from the rest all in one place. Having these videos readily available will really set you apart from other websites, keeping user interest and therefore keeping traffic on your site. For more details on this please reach out to one of our specialists today!