LASIK Marketing
LASIK Marketing: My LASIK Marketing Manifesto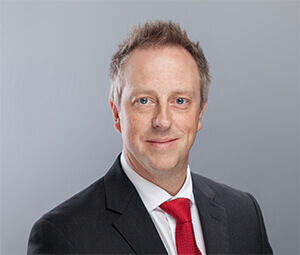 LASIK marketing is a topic that we take very seriously at Glacial. I personally have been involved with LASIK marketing for over 20 years now. If there is something that we do not do pertaining LASIK marketing, we definitely know somebody that does. Practices call us all of the time to discuss LASIK websites and ask a lot of questions about marketing. What are the top things I should do for LASIK marketing? How do I get more LASIK patients? How can I beat my LASIK competitors?
Before you start heavy LASIK marketing, you must consider a few things. In order to prevail at marketing, the practice needs a commitment. Winning this game is not going to happen overnight, but it can be won with a series of mixed techniques and a long-term commitment. There are a ton of things to do – everything from local community events to LASIK digital marketing reach.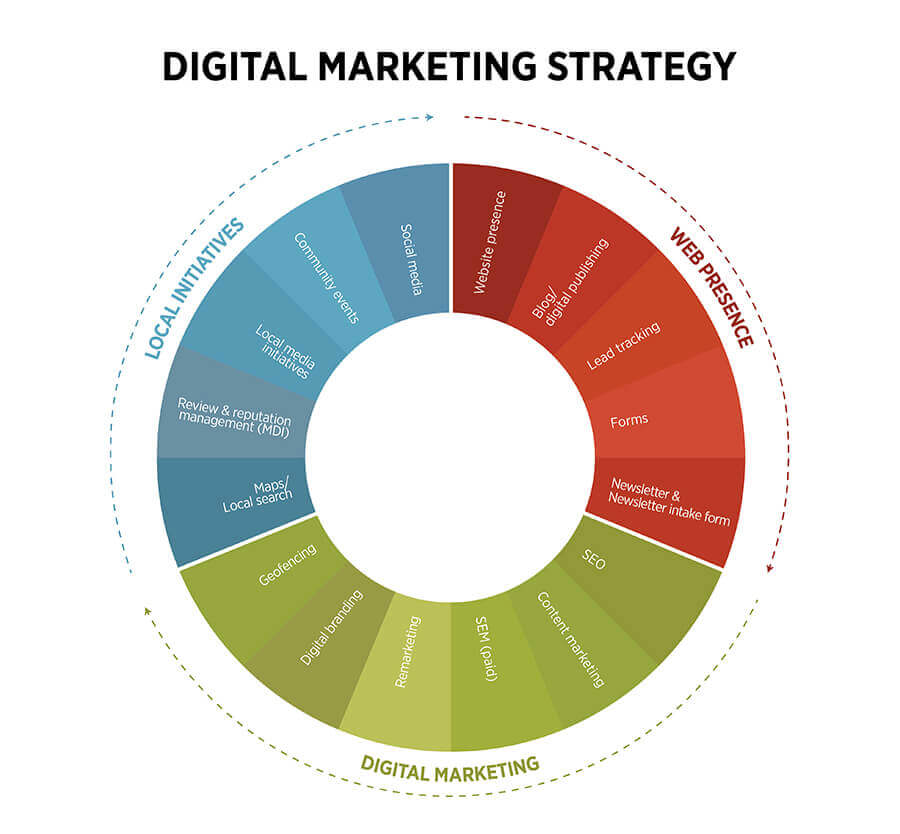 LASIK Marketing Consultants
Many practices choose to hire a LASIK consultant to help get them organized and this is definitely a good idea if budget is permitting. If budget is not permitting, there are still many things can be done directly with a digital marketing agency like Glacial. LASIK marketing consultants can help you organize your game plan and save valuable time. I have worked with some amazing LASIK consultants over the years and would be more than happy to make some suggestions for any LASIK practice.
Before you begin LASIK marketing, you have to have some basic things in place. A LASIK coordinator is highly suggested, to begin with. Additionally, you need to make sure this person is trained on how to answer the phone. Answering phone calls is a very important part of the process. Today, as millennials start becoming more involved, handling chat and website leads are equally important. Events such as ASCRS and AMO University can be very valuable as there is typically a great deal of focus on millennial LASIK marketing. We will break down LASIK marketing for millennials later on the page. In regards to phone call handling, Opticall has a nice full service and nights/weekends package that make things easy. If you do not have people to answer the phone this is a great solution. Opticall works in tandem with Glacial on many LASIK marketing projects. Oftentimes these projects include the lead tracking software MDprospects as well as the Opticall call scripting software called Optitrak.
SEO For LASIK Marketing
One of the most underrated parts of LASIK marketing today is SEO. SEO for a LASIK practice is very important and will make a huge difference in how many people find your practice. If you are not on the first page in search engines, you might as well not even exist.
Glacial can help your practice get to the first page. SEO is very important to LASIK marketing because this type of marketing is intentional. Intentional vs. disruptive marketing techniques can both be useful, but when someone goes to Google and intends to find a LASIK surgeon there is a big difference between someone seeing a billboard or a Facebook advertisement. Work hard to create a website that ranks high for many top LASIK terms. SEO can easily be described as the science of getting your website to index for particular search terms. There are 3 main components of SEO – code, content & connectivity. These components, when utilized correctly, can get you to the top in search engine rankings. This is not always a fast climb, but persistence and using proper "white hat" SEO techniques will eventually get you there.
I have been an SEO consultant for 20 years now, and my opinion is that a medical practice should work with credible SEO specialists that practice clean, "white hat" SEO. There are many bad SEO consultants that choose to operate with "black hat", spammy and otherwise unsavory SEO techniques. Glacial does not endorse this and would rather be #2 than cheat. In our 17 years, we have not had one practice blacklisted by Google. On the contrary, we have received dozens of calls from practices that have been penalized by Google and needed to start over. Glacial is a company that has experience in cleaning up these types of messes. If you ever find yourself in this situation, we can help and we can even direct you to other clients so you can hear their recovery story.
Top 10 LASIK SEO Tips
When it comes to LASIK SEO and marketing, it can be tough to know where to begin. LASIK SEO doesn't have to be complicated because Glacial is here to help. So, we put together this list of LASIK SEO tips to get you started.
Write awesome unique content and DO NOT copy it from other websites.
Create a great looking medical website with a highly respectable firm.
Make sure each page has a title tag and meta description.
Make sure your toughest LASIK keywords have a distinct presence on your homepage.
Always add a schema markup.
Develop a review program to feed reviews to Google.
Submit an XML sitemap.
Create robust, search engine optimized pillar pages.
Do not keyword stuff!
Make sure your page load speed time is under 5/6.
Mobile LASIK Marketing
Listed below are some mobile marketing facts that I found interesting.
Smartphone users are 50% more likely to expect to purchase something immediately while using their smartphone compared to a year ago.
In fact, 53% of people will leave a mobile site if it takes more than three seconds to load. We've actually noticed that for every one-second delay in site load time, conversions fall by 12%.
3 in 4 smartphone owners turn to search first to address their immediate needs.
Mobile searches for "best" have grown over 80% in the past two years.
Videos with the word "review" in the title had more than 50,000 years worth of watch time on mobile alone.
Inbound LASIK Marketing
Inbound marketing is the practice of promoting your company through a series of digital media in a very educational way. Examples of inbound marketing include blogging, video distribution, YouTube channels, white paper reports, e-newsletters, social media marketing and more. This type of marketing differs from traditional marketing and cold calling in that it is designed to bring customers in to ask questions, instead of interrupting and broadcasting. Inbound marketing techniques are used to reach customers at varying levels in their decision-making process to educate and assist in reaching the best purchasing decision. Today's buyers do a lot more research, read reviews and listen to what friends have to say. This change in buying behavior requires practices to re-think how they handle reputation management, online reviews, and overall practice image. You can no longer just market by signing up for TOP DOCs or Castle Connolly. What patients have to say matters now more than it did prior to the Internet. The customer now has more control over your brand and reputation.
Pay Per Click Marketing for LASIK
There are plenty of great avenues for Pay-Per-Click marketing, but Paid Search (via Google AdWords) is the bread-and-butter of Pay-Per-Click (PPC) strategies for LASIK.
The reason? Paid Search allows you to serve ads to people the moment they are searching for what you offer. Paid Search allows you to serve a LASIK specific ad, linking to a LASIK-specific landing page when someone searches terms like "LASIK near me." It gives you the ability to offer up highly relevant LASIK content the moment somebody is looking. As a result, Paid Search is by far the best lead generator of any PPC service we offer.
That's not to say other aspects of PPC should be ignored. In fact, in most cases doing other services will benefit all of your marketing efforts, including Paid Search. By introducing well-targeted branding campaigns via services like Google Display, Facebook Ads, Geofencing & Remarketing, you can greatly increase overall awareness of your brand and service. According to iProspect, running these types of ads alongside your search campaign can increase your conversions by 22% on average.
What makes a LASIK PPC campaign successful? In the simplest terms: relevancy & budget. From Google's perspective, the most important campaign attribute is relevancy. As Google sees it, so long as their ads remain relevant and helpful to their users, people will continue to utilize them (and Google can keep making money). What does this mean for you? It means you want to have your users (the ad clicker) to have the smoothest experience possible. You don't want a cataract ad to show when someone searches a "LASIK" keyword – but going even further – you don't want to show LASIK ads for terms like "eye care", which are so broad and generalized you end up wasting money.
This needs to go beyond the click. Having high relevancy between ads and keywords is great, but they need to be relevant to the website content as well. A LASIK ad always needs to go to the most relevant possible page – ideally, a custom landing page. Utilizing a custom landing page not only can increase relevancy, but it also creates a funnel: They minimize distractions and focus on a single goal – conversions. Relevancy isn't the only contributing factor to the success of a LASIK PPC campaign – budget also needs to be considered. The good news is that having high relevancy will help. Google rewards highly-relevant ads by reducing the amount you need to bid (the amount you're willing to spend to have your ad show) versus those with lower relevancy. That being said, setting yourself up for success beings with having a sufficient for your market.
Several factors will contribute to the amount you want to budget for a successful LASIK campaign. Key areas we look for are: What's the competition? How aggressively are they marketing? How broad will the geotargeting be? What are the practice's goals? Budgets that are too low will cause a variety of potential issues. Low budgets make it difficult to bid and maintain ad positions at the top of Google, and several restrict the amount of traffic your ads can receive. Unless you're okay with ad positions below the fold or your ads shutting off by 11 am, your budget must be seriously considered prior to starting any campaign. We can help you figure out what that number may be.
Pay Per Click Marketing has many moving parts and requires attention to fine detail, but as a Google Premier Partner and one of the top AdWords companies in the nation, we're happy to help set you on the right path!
Top Five Tips for LASIK Paid Search
Here are some quick tips to get you started on the basics of LASIK Paid Search marketing!
Quality is key! Ensure your keywords, ads and landing pages are all relevant to each other.
Make engaging ads. If your ads have no call to action or don't help answer a question, they probably won't perform very well.
Use a landing page, or at least a highly specific secondary page. Making the process simple and relevant to the customer is the goal.
Use ad extensions! These range from showing your address, pricing, website links, phone number, offers and more in ads. They're free and make the ad huge and hugely useful.
Always be testing. Experimenting with keywords, ad copy, extensions, the landing page and more to continuously optimize the campaign will lead to greater and greater results over time.
Getting on track with inbound marketing basics
Make a great website and optimize it for keywords that bring in traffic in your market!
Get a BLOG installed on your website and design a content development and marketing strategy.
Create a strong social media presence and utilize all of these tools for the distribution of your content.
Make sure that you are thinking about conversion optimization elements in order to turn visitors into leads.
Tracking your leads in a CRM system and nurturing these leads is vital to success. Great marketing and lead generation are only as successful as your ability to convert.
When a bad review hits your business, you probably wish you had a plan of action in place instead of reacting.
Reputation Management for LASIK Marketing
One of the most important marketing factors for a LASIK surgeon is their credibility. Their reputation is very important. Good surgeons can get bad reviews; it happens to the best of the best. People do not always see things the same way, or maybe an internal staff member was rude to a patient. Many of the review factors cannot be controlled but the basics of getting reviews and crafting your reputation can be controlled. A little effort can go a long way.
There are 2 main aspects of a LASIK surgeon's reputation:
A. The sentiment of the first page of Google results for the doctor's name
B. The overall star rating and user-generated comments on review sites
Every LASIK surgeon should approach reputation management from these 2 angles.
LASIK Reputation Management Tips
Implement a plan for good customer service
Be a good LASIK surgeon
Be nice to all patients
Do not write fake or false reviews
Hire a PR firm from time to time
Controlling Page One for the LASIK Surgeon's Name
It is very important that there are no negative reviews on page one for the surgeon's name. You need to scan Google or obtain a scraper software like MDidentity ® to help. If there is a bad review, contact a company that has experience in pushing back negative reviews. Glacial has a great deal of strategy consulting and implementation practices for achieving this goal. Glacial has worked with both Stephen Slade, MD, and Mark Whitten, MD, to achieve long-lasting results that are still visible today. Aside from working with ophthalmologists, we have worked with professional basketball coaches, politicians and other companies to control page one results for their name.
Getting More Reviews
Obtaining more LASIK reviews is an important project, but they must be done organically and legitimately. Do not write fake reviews and do not hire a company that gives fake reviews. It could cost you your online reputation. We strongly suggest utilizing software that helps automate the review solicitation process.
LASIK content marketing
How do you use your LASIK blog to play a role in content marketing?
Content marketing is a new concept for LASIK practices but does have its origins going back to 2007 when MDprospects launched the first automated drip email campaign. How do you use your LASIK blog to play a role in content marketing? Many people think that just using text is the way to do content marketing. Here is what we say. Use a total asset tool kit to develop your approach and become the local authority on LASIK eye surgery in your market. Here are some asset ideas for you.
A blog series that can be distributed by email campaign. Use this for your cold leads that never made it into the office. We already know they were interested. Maybe they thought they could not afford it. Try again to get them into the office.
Video distribution. Do you have videos. You can use these over and over and in different ways. Both testimonials and physician interviews bring life to your practice. Use this in social media, email marketing and on landing pages.
Email marketing or newsletters – develop email newsletters that provide regular updates about LASIK eye surgery, what the doctor is doing to become the best. I am sure your lasik surgeons are constantly going to conferences.
Creative titles for LASIK articles. You can get creative with LASIK and how it applies to people's life. Why would it make someone's LIFE easier?
Podcasts – These are easy to do and can really make your surgeon sound like an expert. Distribute these with email. See what we have done with our podcasts!
FDA Rules for LASIK Marketing
According to the AAO website, the FTC and FDA have been scrutinizing the LASIK industry for quite some time now. The FTC Act does actually prohibit false advertising.
LASIK surgeons must be careful and must be able to prove what they claim. Oftentimes in LASIK marketing, we see an advertisement that is literally true but conveys misleading promises. For example: telling everyone that they can throw away glasses after LASIK is misleading. There are cases where someone may need glasses after LASIK surgery. Do not deceive any prospective patients with advertising or the FDA might not be happy about it.
The Lifetime Commitment Claim
We often get asked about whether or not a practice can say that they offer a lifetime commitment. We, of course, have to tell them to ask a lawyer. But when you go down this road you better have your homework done and bases covered. Some practices offer a lifetime commitment claim, but any practice making this claim should do so knowing that both the FDA and AAO clearly do not support this position. The AAO has gone as far as to say that any physician making this claim should be aware that the FTC will scrutinize this claim very carefully. They both advise avoiding permanency claims in LASIK marketing.
Interested in working with Glacial to bolster your LASIK marketing and bring in patients? Give us a call to get started!