Skip to main menu
Skip to main content
Skip to footer
Chicago ENT
Chicago ENT
‍The leaders in Ear, Nose & Throat, Doctors in Chicago
Chicago ENT has four convenient locations throughout the greater Chicago area focused on treating patients for Ear, Nose & Throat conditions. Led by Dr. Michael Friedman, MD Chicago ENT has expanded to have one of the most diverse set of physicians capable of handling a wide variety of ENT issues. Dr Friedman is nationally acclaimed for his work various conditions including neck cancer, sleep disorders and other otorlaryngology problems.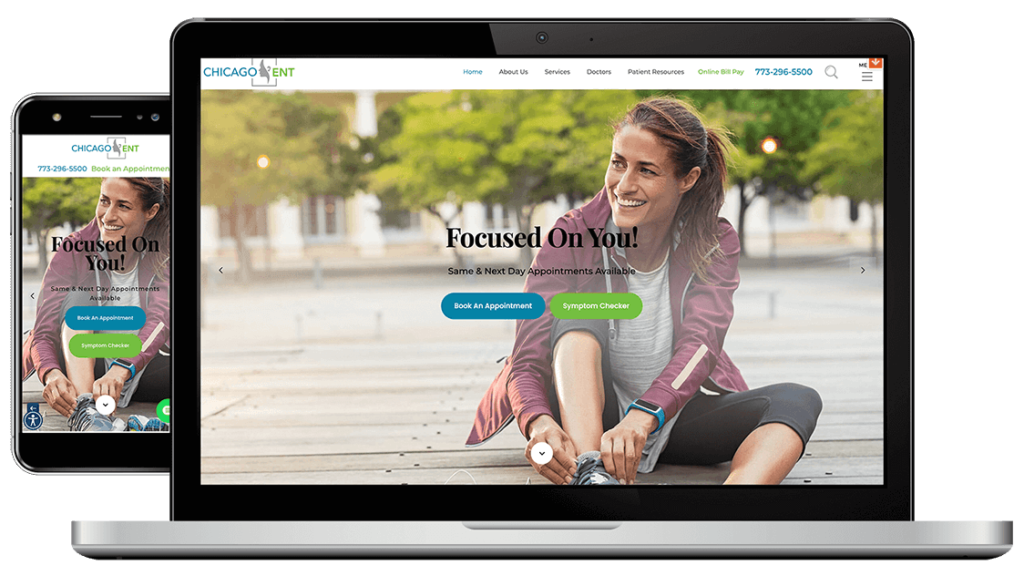 What we did?
Chicago ENT arrived at Glacial Multimedia via Jim Feinstein who was originally from the field of ophthalmology and was well versed at growing LASIK practices. Chicago ENT need to completely elevate their image and make a 360 turnaround on how the approached internet marketing and their medical website design. We set out to make one of the most engaging ENT websites out there and I think we did a great job. Additionally we have been rolling our various elements of a digital marketing strategy since the onset of this website launch. This construction project was part of our master site / clone model that has been very efficient for groups looking scale multiple brands and locations.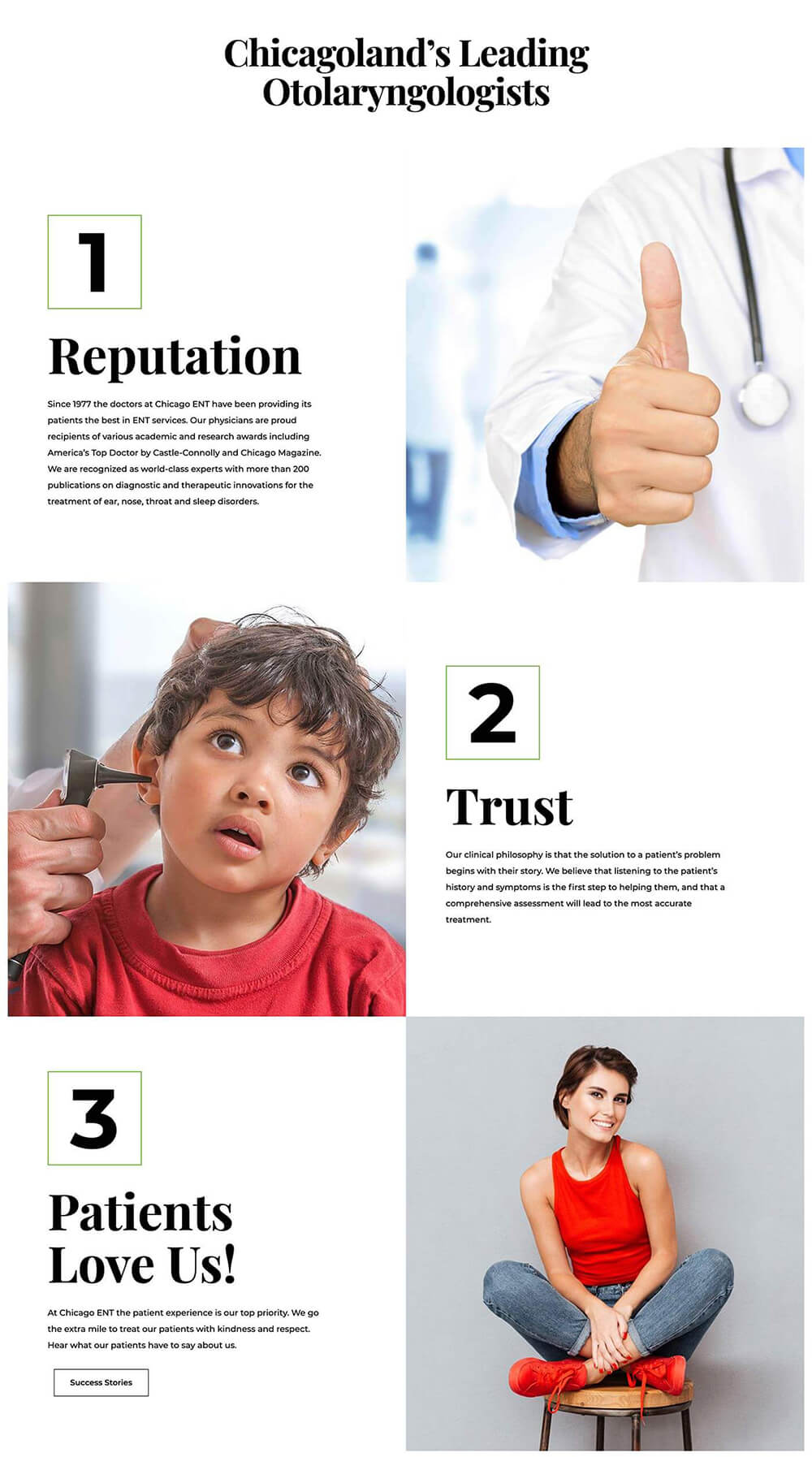 Schedule Your Free Medical Marketing Assessment Today!