Skip to main menu
Skip to main content
Skip to footer
Loden iVision Centers
Loden Vision:
Nashville's Premier Eye Surgery Practice
Since 1968, the Loden name has been synonymous with high quality vision care in Nashville and beyond. With 5 locations, this practice covers a wide span of territory in Nashville and the surrounding areas. The main location for this practice in Goodlettsville, Tennessee is one of the most beautiful and robust eye care facilities in the nation. Patients enjoy a wonderful experience here with state of the art technology and diagnostic equipment. Under the leadership of Dr. Jim Loden this practice takes the extra step to make every patient feel special.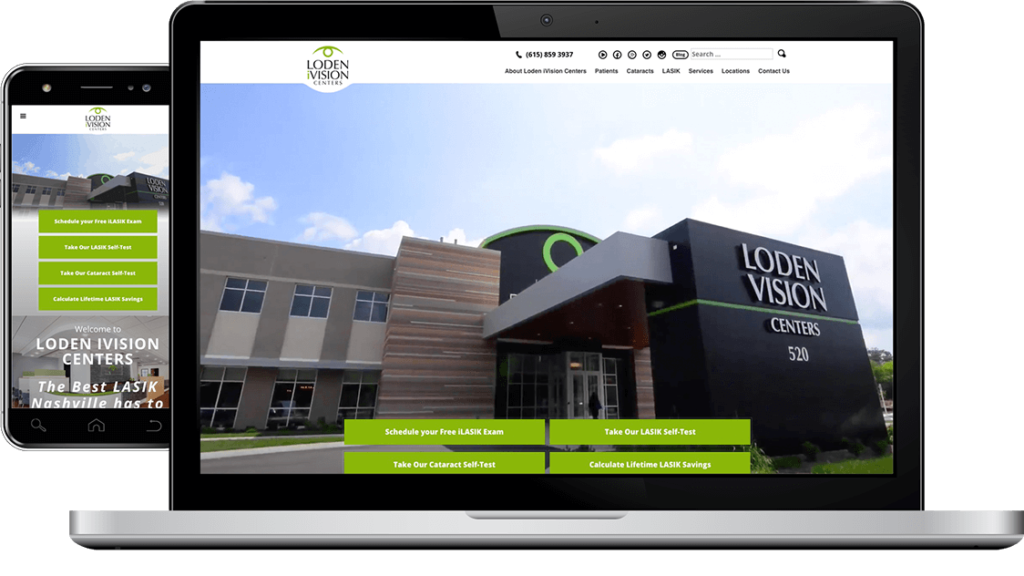 What we did?
Loden Vision came to Glacial with very specific needs to improve digital marketing and lead generation. Within a year we had doubled the lead intake of this practice, instituted a CRM and immediate response technology and elevated the entire digital marketing platform. As a pioneer in the LASIK surgery area this client was willing to try the latest technologies such as geo-fencing and short code technology so the became a great partner. In addition to the Internet marketing initiatives we developed a new responsive website, complete with a video header, review feed and clear cut engagement objects.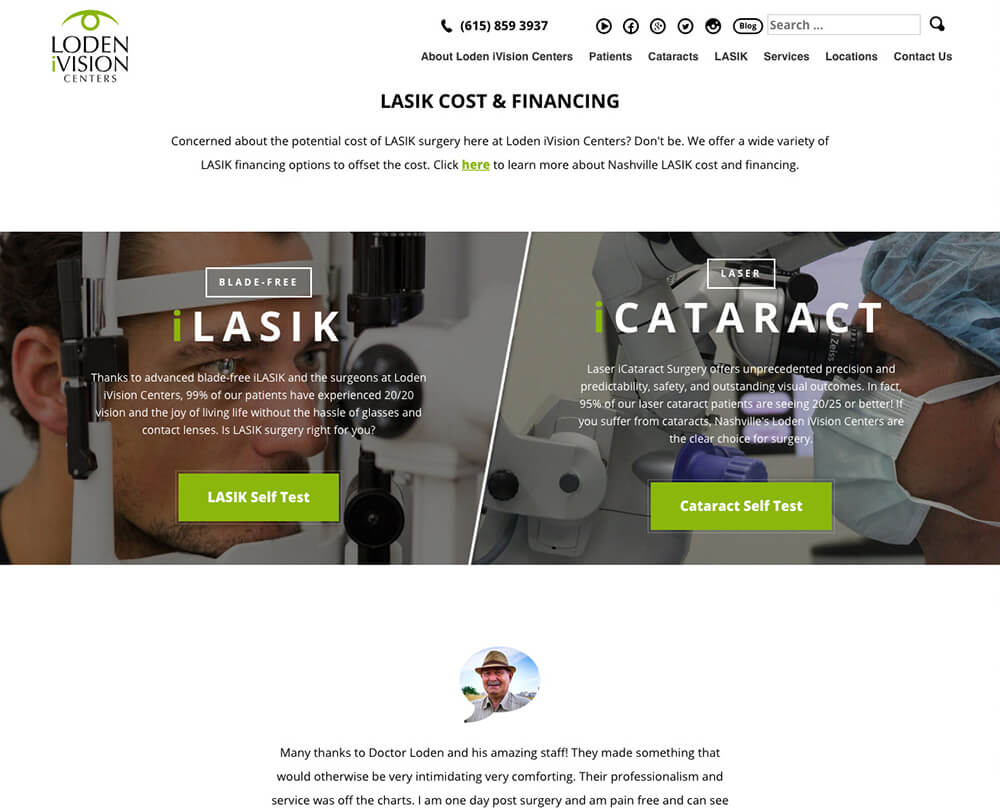 Schedule Your Free Medical Marketing Assessment Today!