Skip to main menu
Skip to main content
Skip to footer
Minnesota Eye Consultants
Minnesota Eye Consultants:
The Best Vision Correction in the Twin Cities
Minnesota Eye Consultants are a top national eye care practice and much of the nation looks at them to determine directions. Led by Dr. Richard Lindstrom this practice has over 30 years of experience with excellence care in ophthalmology. They seek to define, develop and pursue the best possible technologies, and improve the potential for best-possible vision for their patients.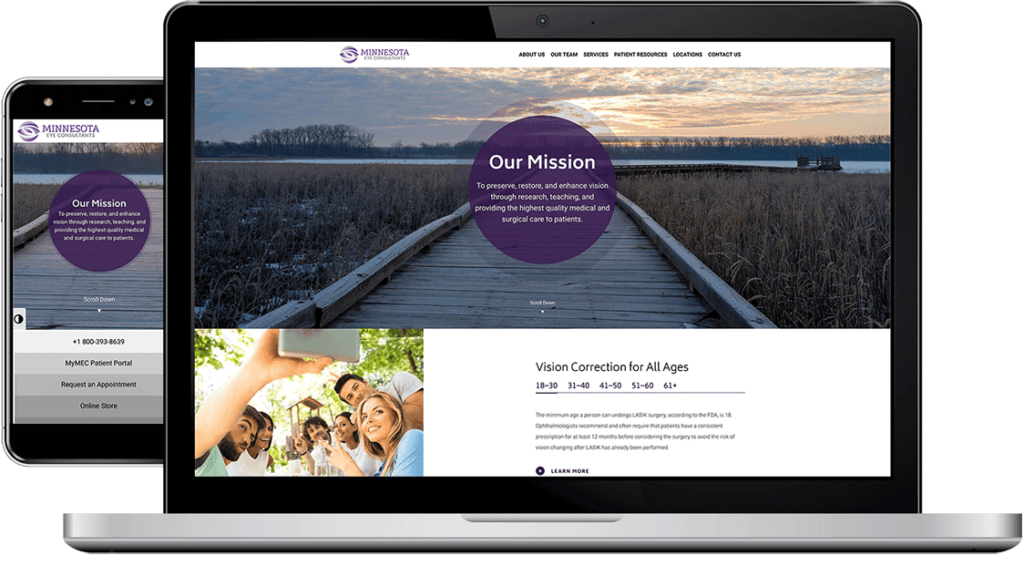 What we did?
We have worked with this practice since 2004. We are typically in a perpetual state of web design with this client. We have done over 20 websites for this practice in the 15 years we have worked with them and handled the entire breadth of their digital marketing planning.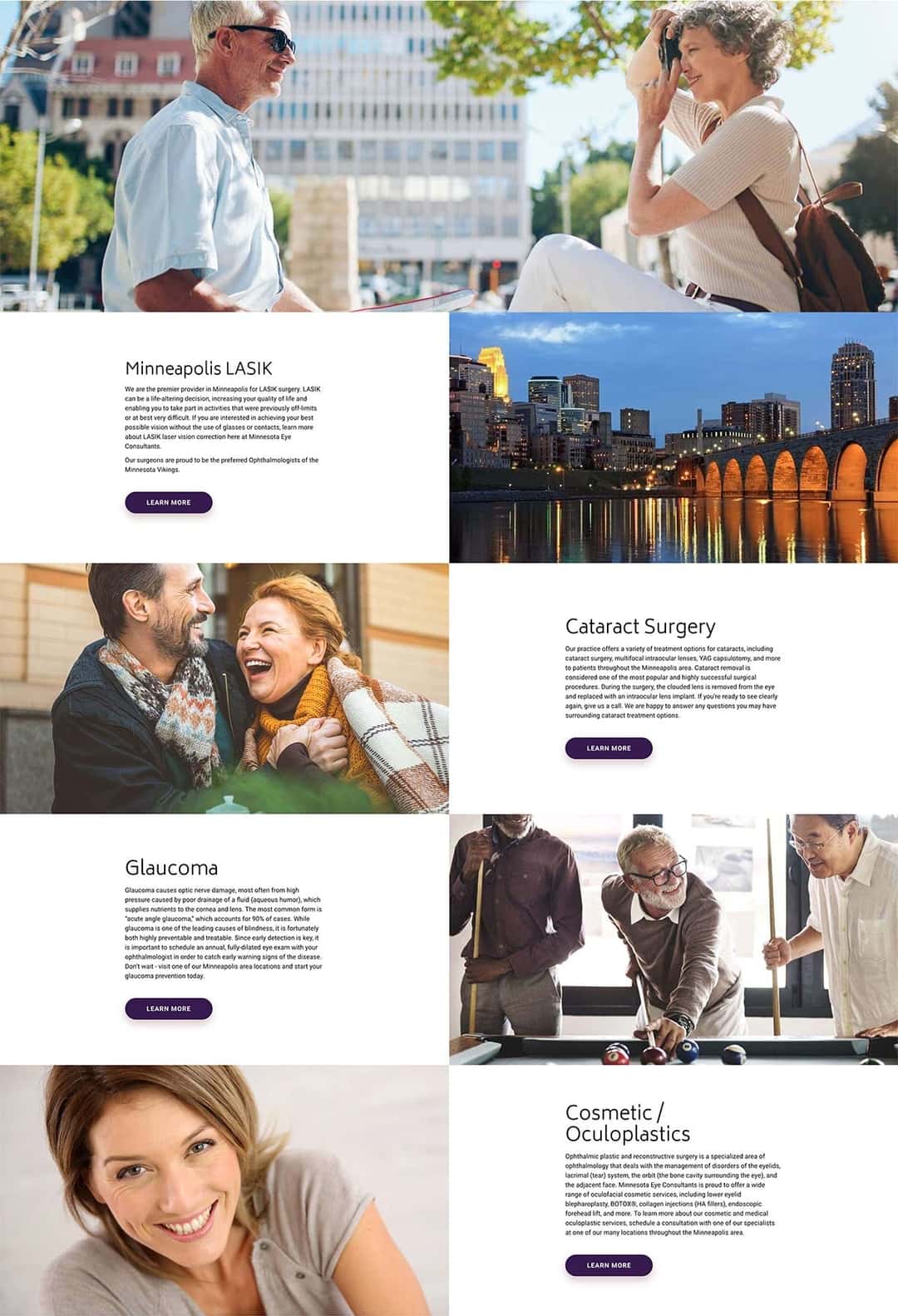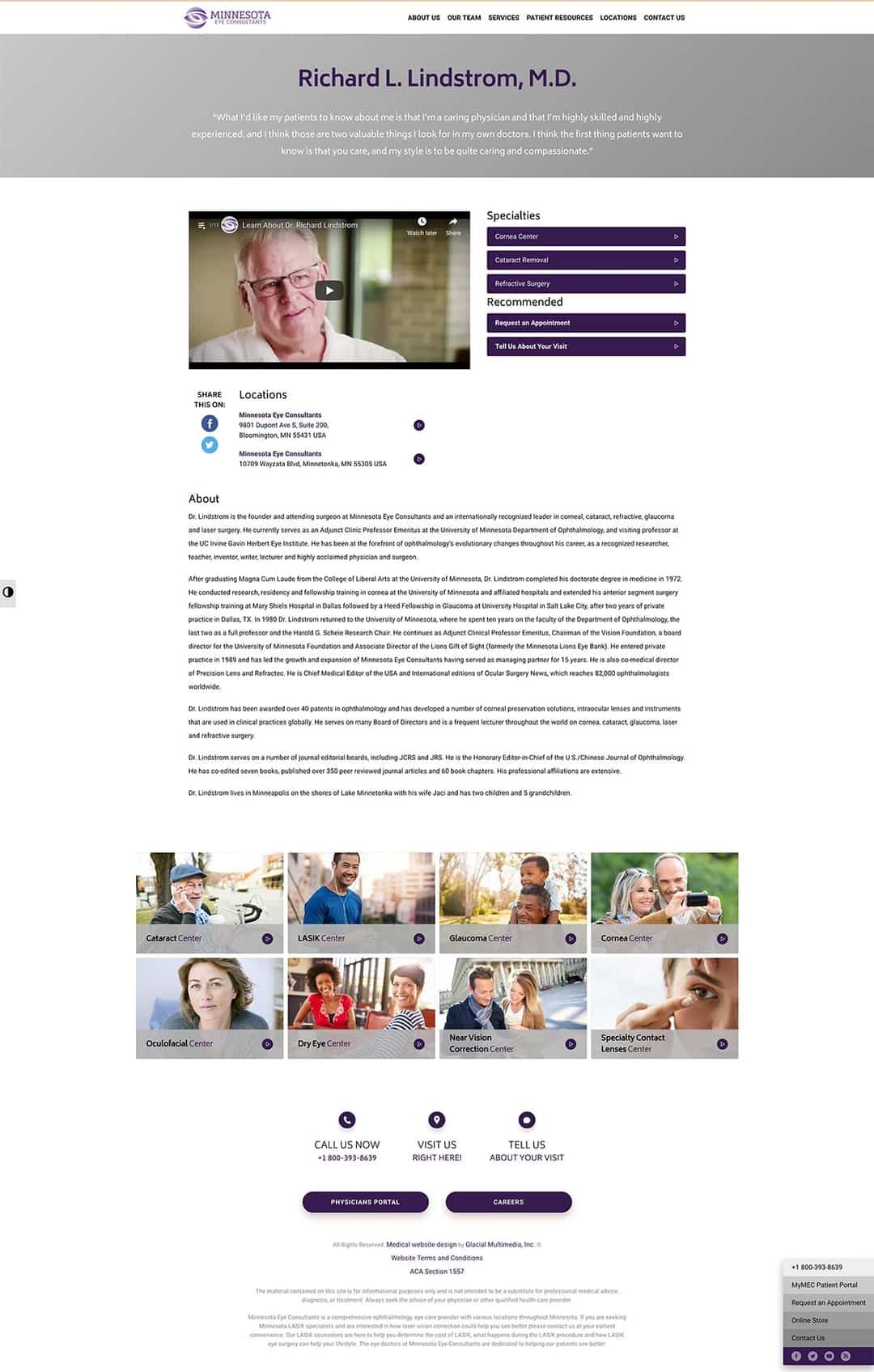 Schedule Your Free Medical Marketing Assessment Today!