Skip to main menu
Skip to main content
Skip to footer
Seibel Vision Surgery
Seibel Vision
‍Working with the Author & Teacher
Dr. Barry Seibel has been a pioneer in cataract surgery for a very long time. Dr. Seibel has received numerous honors for his work in teaching and writing. He has been a past director of the Surgical Skills Transfer Courses for the American Society of Cataract and Refractive Surgery. Today, Dr. Seibel has a thriving cataract and LASIK practice in Los Angeles.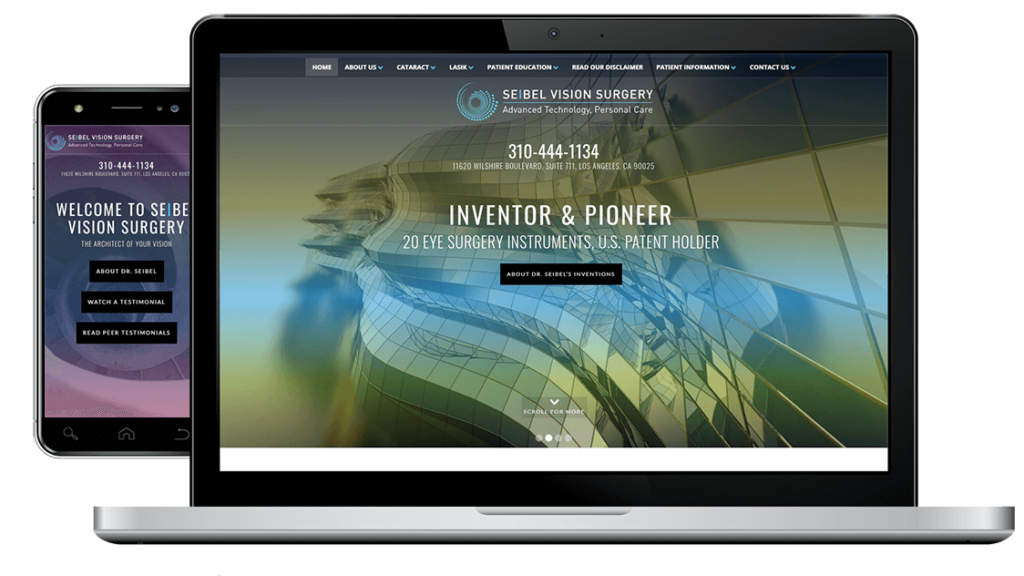 What we did?
Dr. Barry Seibel came to Glacial with the need of creating a great website. His old site was very outdated. He was also nowhere to be found on the search engines for cataract or LASIK in Los Angeles. We had a very thorough discovery meeting with him and determined he wanted a very custom website experience and this is what we gave him at Glacial. He wanted something modern and architectural. He did not want a generic LASIK website like so many other practices in Los Angeles. We are confident that you can after review you can see the difference with this website. In 2019 this website won a Broderson Award from the Maine Ad Club Annual Awards program. This site was designed by Maxim Havlicek and project managed by Angie Grosso.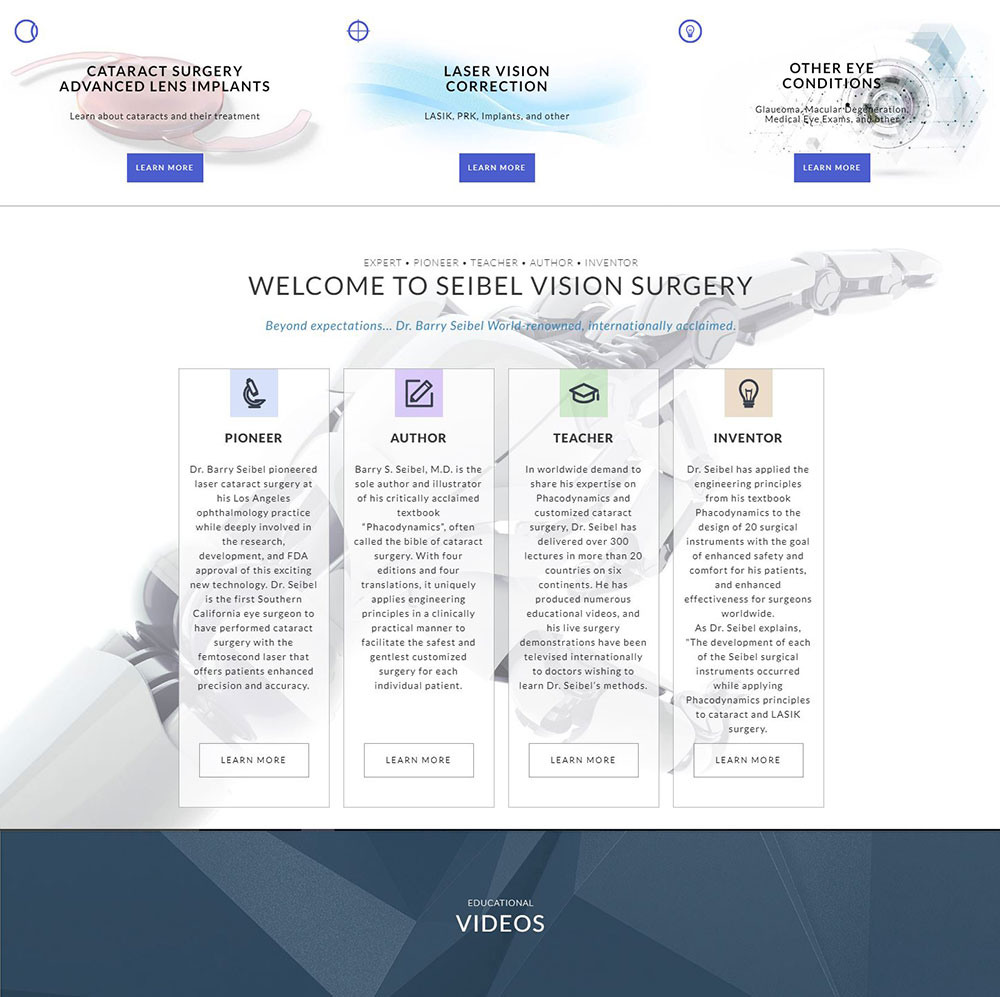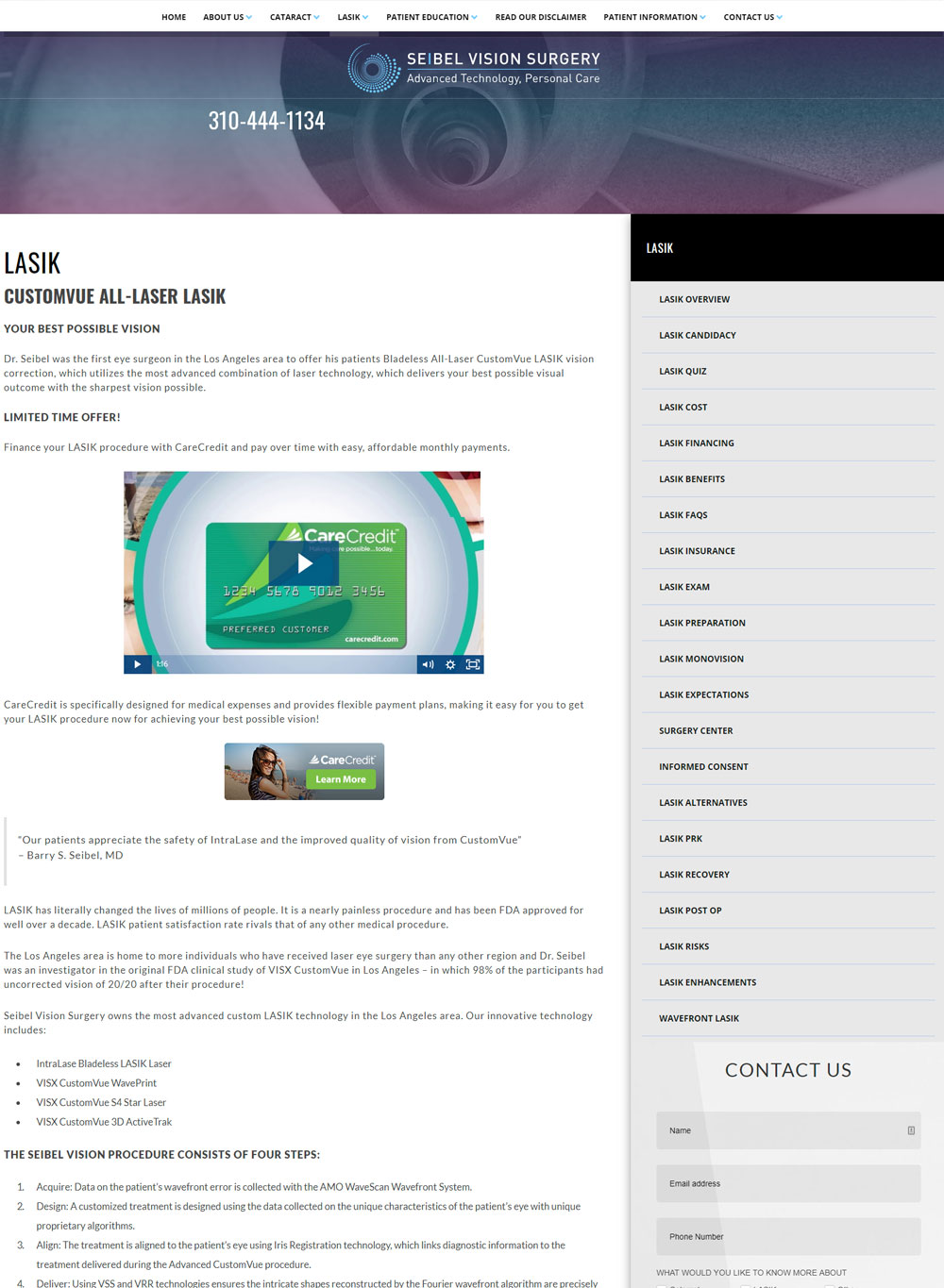 Schedule Your Free Medical Marketing Assessment Today!