Skip to main menu
Skip to main content
Skip to footer
Clarus Vision Clinic
‍Caring for your vision for over 50 years.
Founded by Lewis A. Peterson, MD, the Clarus Vision Clinic has been serving the needs of vision care patients in Utah for over fifty years. The legacy of this practice was carried on by David Spencer, MD for almost twenty years, and today is run by Dr. Gregory Christiansen.

As a comprehensive vision care practice inSalt Lake City, this practice provides both surgical and non-surgical solutions for patient's eye care needs. From general eye care to glaucoma management and cataract surgery, Clarus Vision Clinic provides solutions to patients throughout the Intermountain Region of Utah.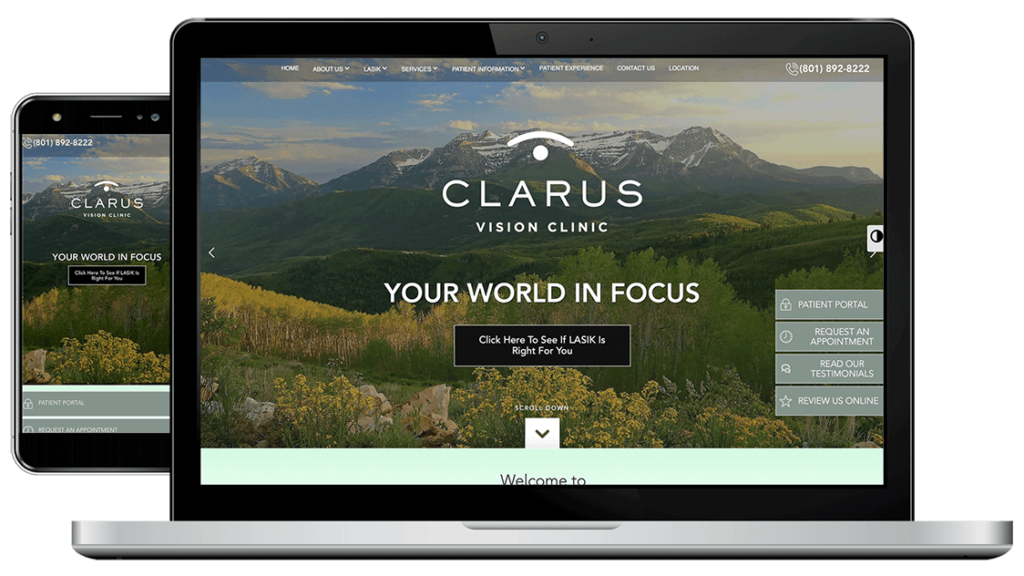 What we did?
This website was created with a strong collaborative approach; at each step of the design process, the practice was involved in image selection and content. By mixing the practice input with Glacial Multimedia's website design expertise, the Clarus Vision Clinic website exemplifies our custom approach to website design.

This website redesign took the website from a dark, fixed-width website with little homepage content and call to action to a robust, eye catching website with functionality across all mobile devices.Intent-based callouts on the website encourage potential patients to gather information and make contact with the practice, driving patient acquisition.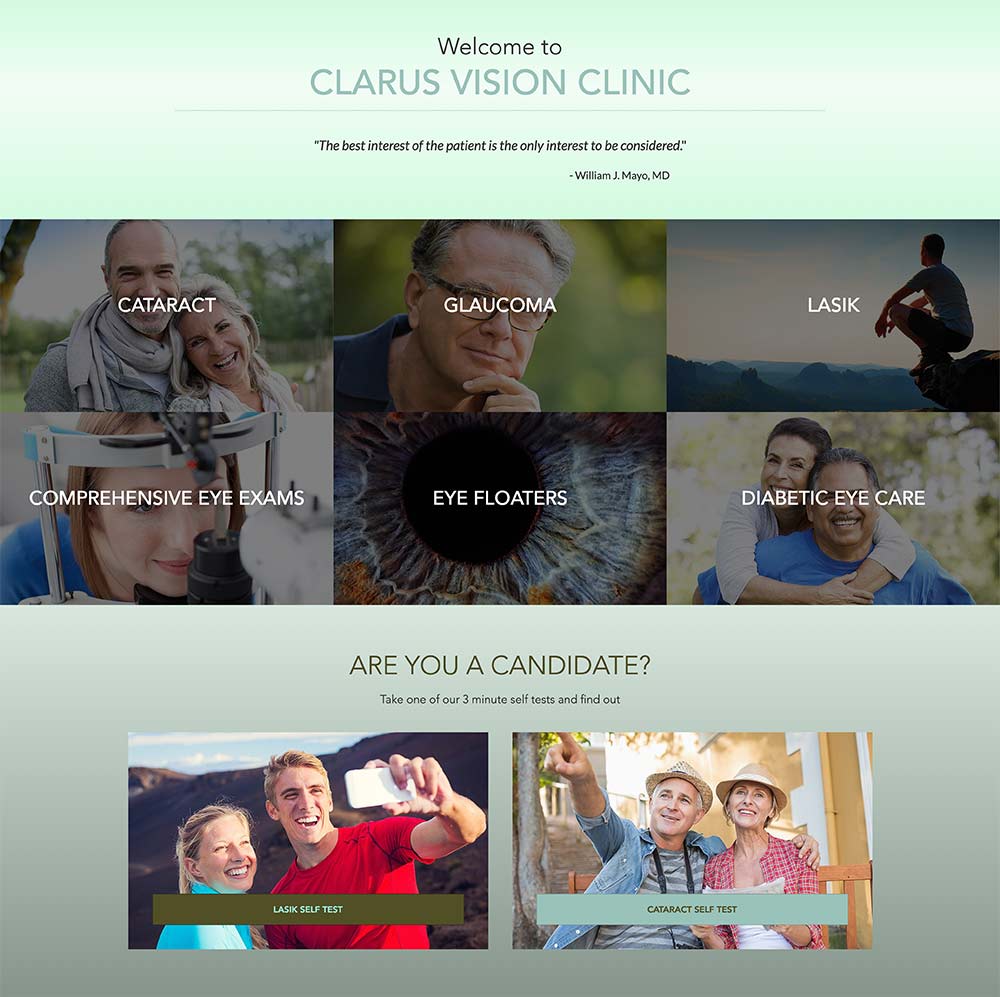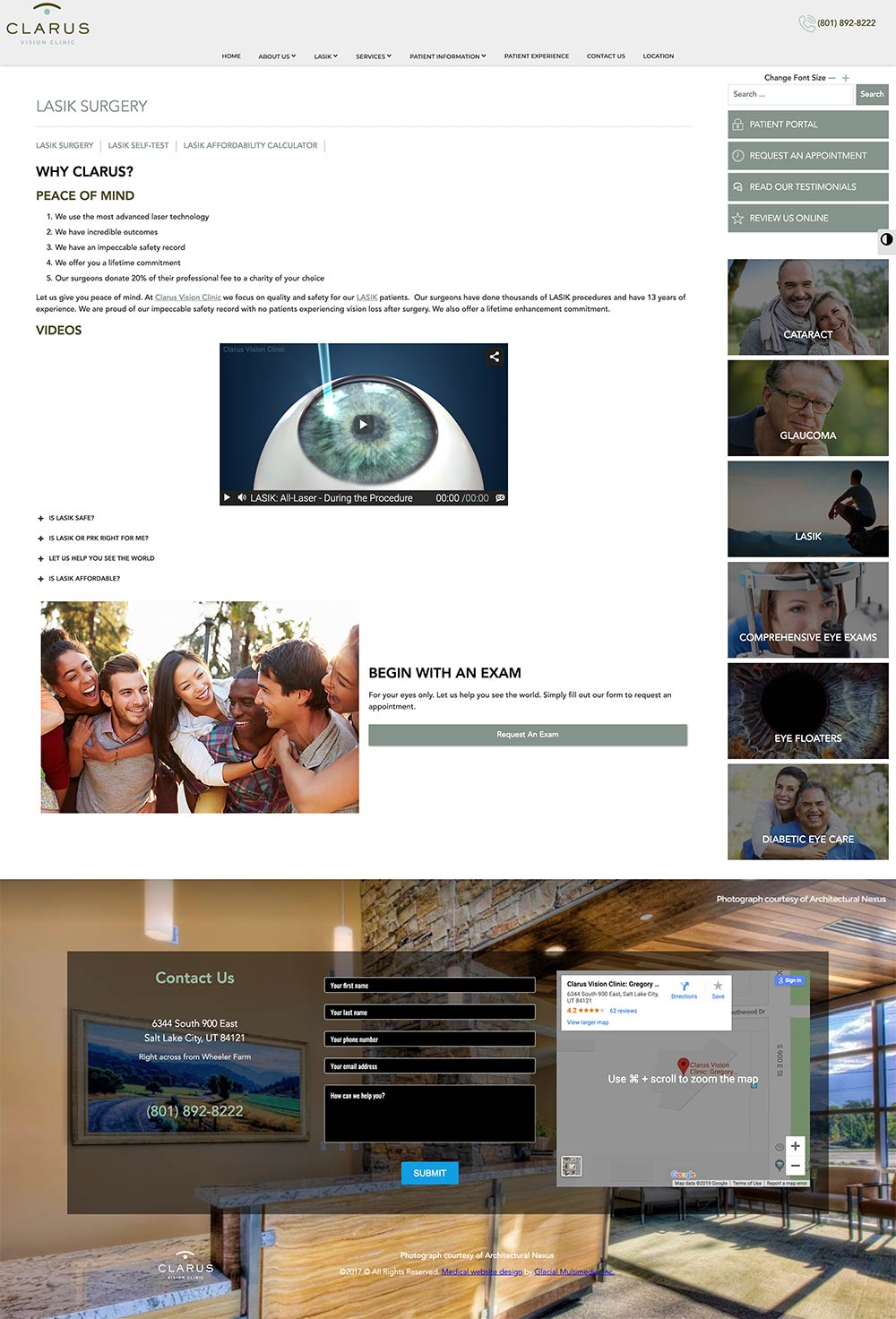 Schedule Your Free Medical Marketing Assessment Today!