Skip to main menu
Skip to main content
Skip to footer
Le Eye Institute
Personalized high quality eyecare from eye doctors who are passionate
Providing high quality eye care can definitely have an impact on visual outcomes and make overall lifestyle improvements. Getting an ophthalmologist who cares enough to put patients first is critical. This is Dr. Hung Le. Dr Hung Le has been practicing for over 20 years. He has helped thousands of patients to improve their vision and live a rewarding lifestyle. Dr. Le specializes in advanced cataract surgery, refractive surgery (LASIK & PRK), glaucoma, eyelid surgery, and medical retina.
What we did?
The Le Eye Institute website was an extremely fun website design to work on and our team including Angie Grosso produced some excellent work. The practice was looking for a clean and modern feel and they wanted to use some custom photography. We were able to create a fast loading website, with beautiful custom photos with a mobile first approach. The interior design of this facility made things very easy and the work of the photographer is very high level stuff.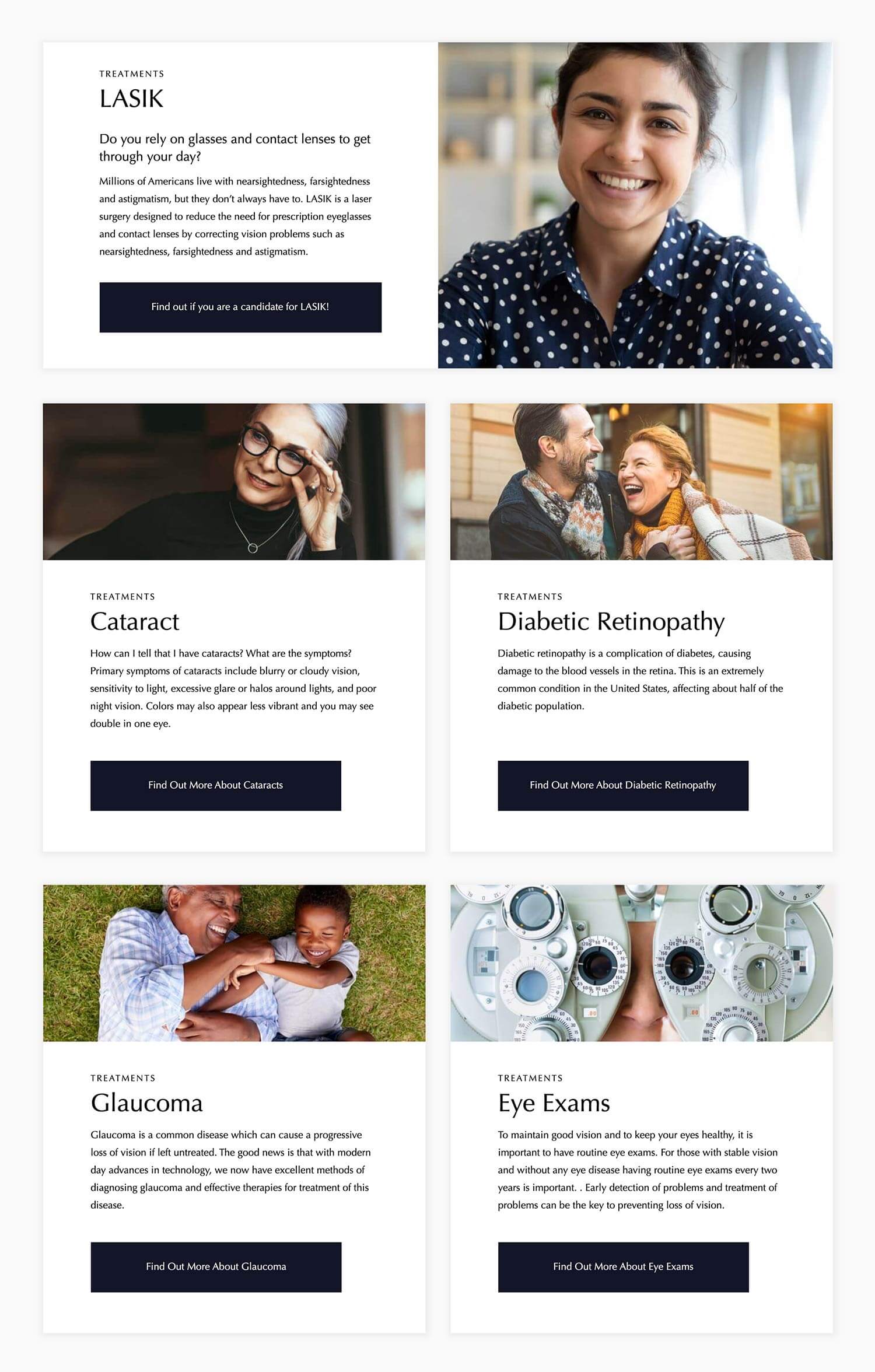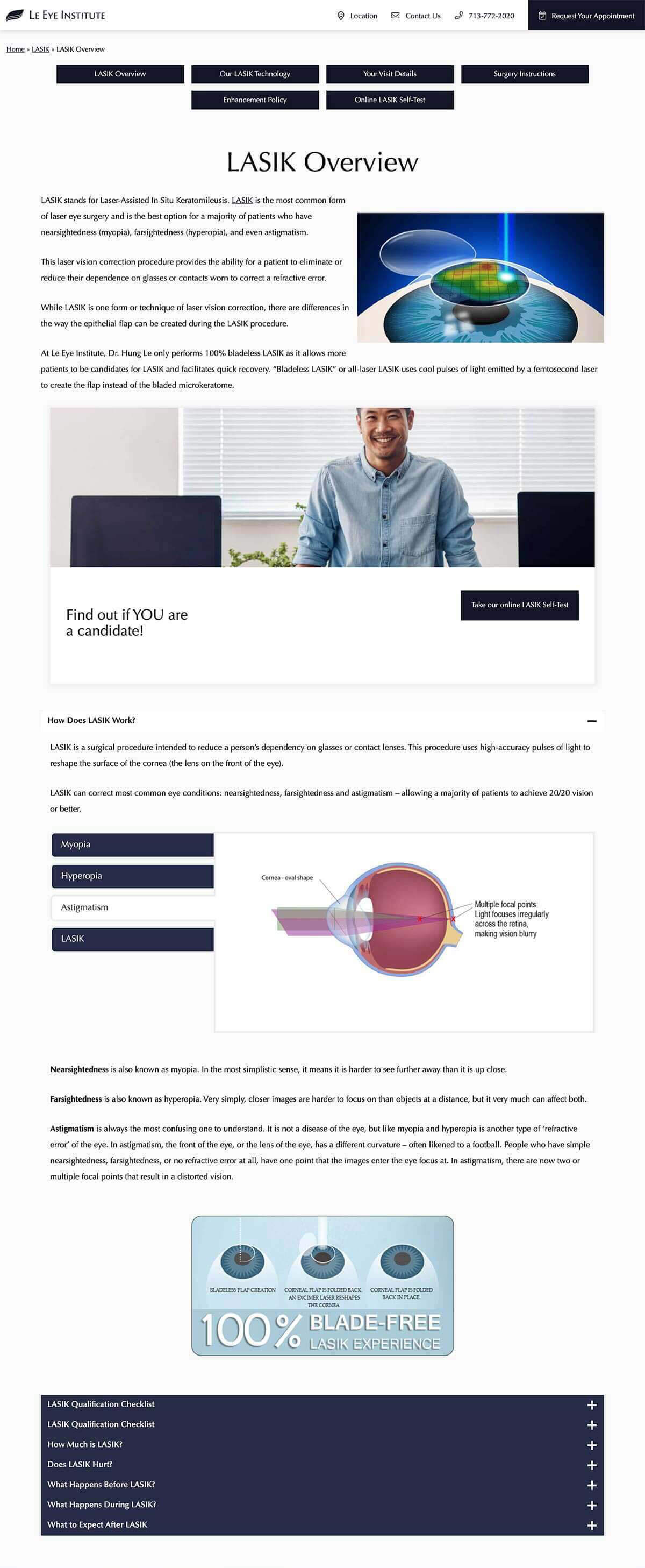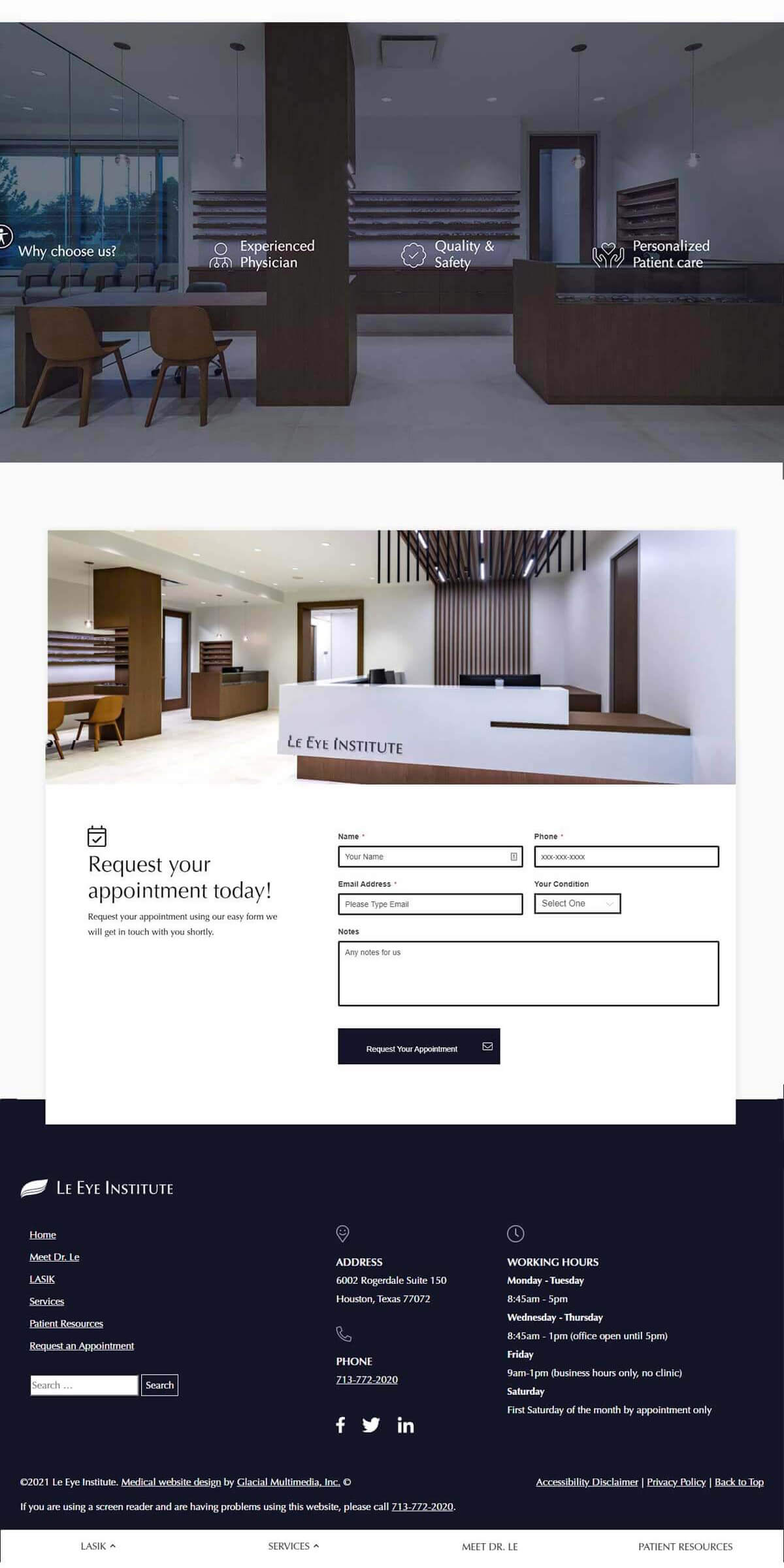 Schedule Your Free Medical Marketing Assessment Today!