Skip to main menu
Skip to main content
Skip to footer
Aesthetics 360
‍Medical Practice Operations Consulting Experts
Aesthetics 360 is a medical practice consulting group dedicated to improvement in operations, conversions and marketing. Led by Ophthalmology industry veteran Christine Lapointe they have been in business for over 10 years and have helped numerous clients of Glacial. Christine's unique ability in the conversion process in one of a kind and a special gift that can make a huge impact on the bottom line of a practice. Our involvement with Christine spans back to 2002 when she introduced Michael Dobkowski as a ASOA speaker. From that point on we have been friends and business partners.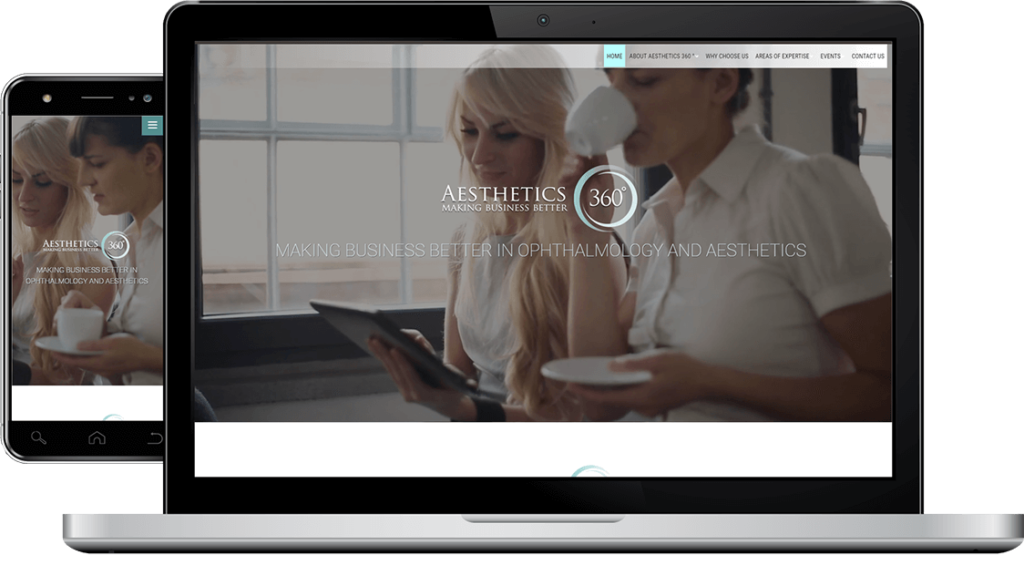 What we did?
Aesthetics 360 wanted something special and something that looked unique but at the same time presented them in a very professional manner. After numerous discovery calls and designs presented we chose to move in the direction of using a video in the header space but we really had no custom video to work with. We decided to use some digital stock video which actually came out really nice and fit with the overall vibe of the custom website design. This site is obviously very different from a medical practice website but we had a great time working on the project and were very pleased in the end when this client was happy.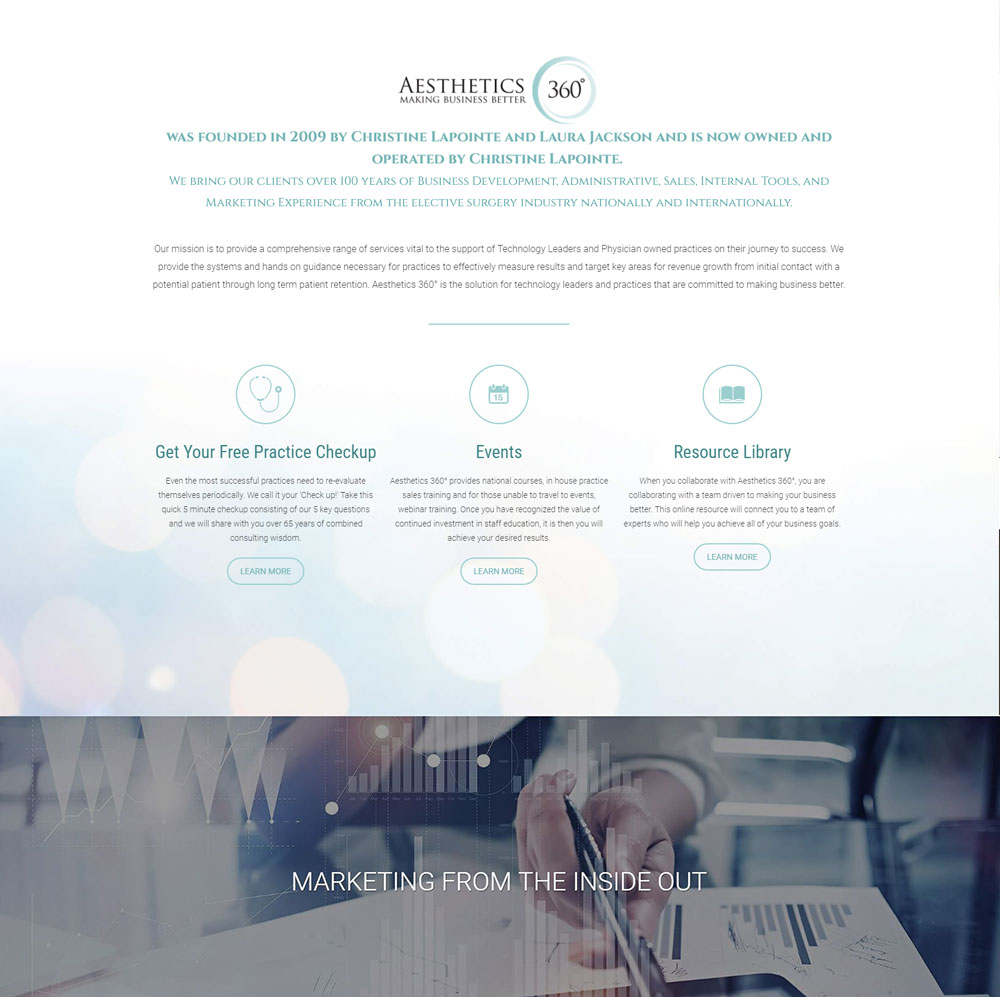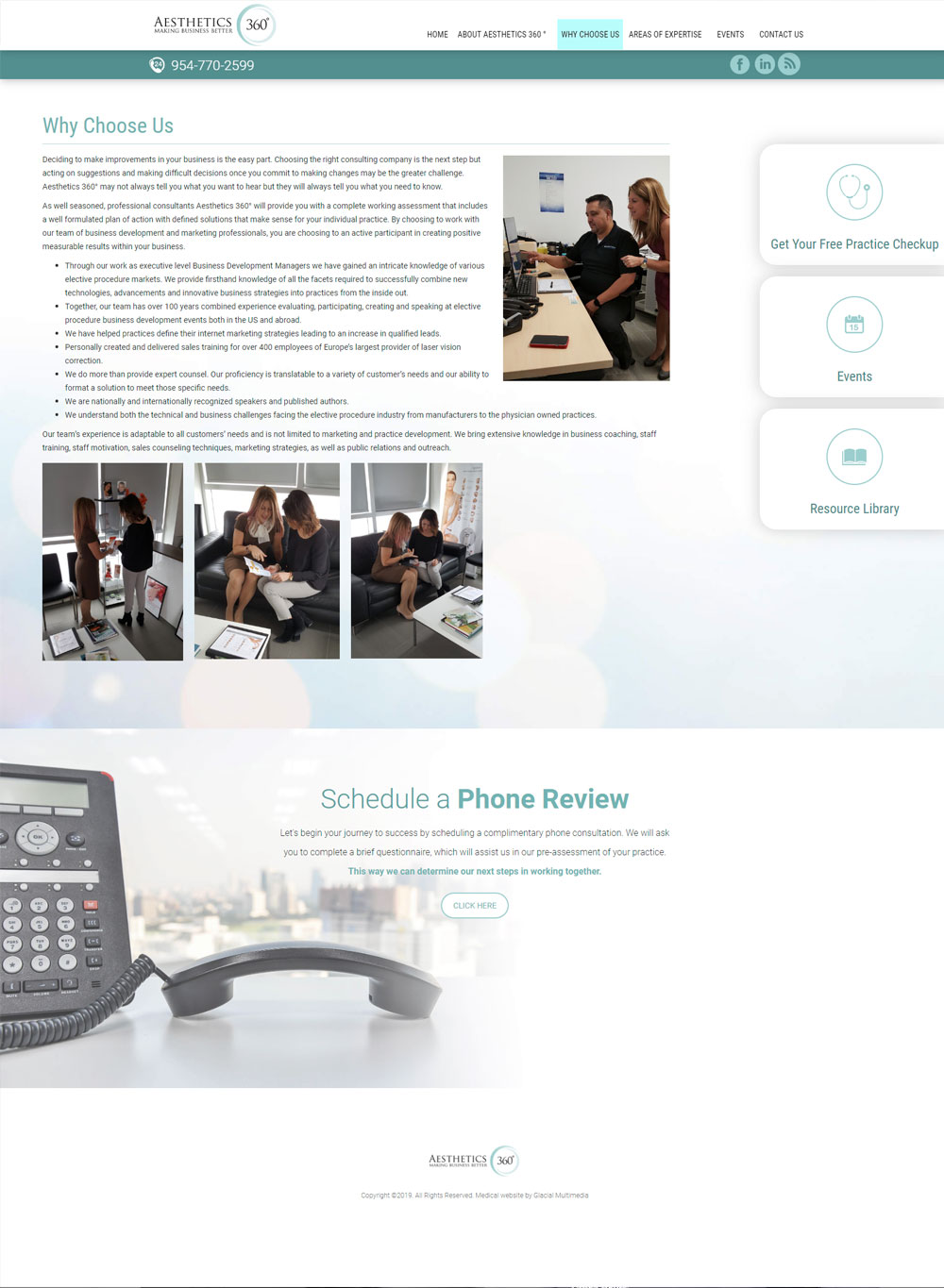 Schedule Your Free Medical Marketing Assessment Today!