Posted on April 15, 2015
Google Wants You To "Get Friendly" With Mobile Users, Glacial Can Show You How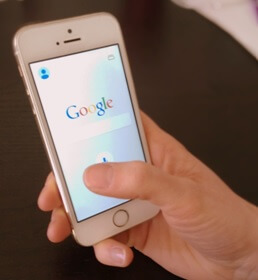 In late April 2015, Google is making some changes to how they prioritize sites as they are searched on phones, tablets and other mobile devices. This effort is another in a long line of updates that the search engine giant has developed to provide the best in results and relevant content for users across the world. Our expert team of specialists at Glacial Multimedia wants to help prepare you, our associates and clients, to maximize SEO and website performance during this mobile evolution.
In Google's own words:
"Starting April 21, we will be expanding our user of mobile-friendliness as a ranking signal. This change with affect mobile searches in all languages worldwide and will have a significant impact in our search results."
What is Google changing and what "significant impact" will it have on your site?
Google regularly makes updates to their algorithms that define how your site is found. What makes this different from other typical Google adjustments is the emphasis they are putting on the mobile experience. This push is to make sure your website design and functionality has a mobile user experience in mind, otherwise you may lose page position for mobile searches.
This does not mean that you must have a mobile site to be found in normal Google searches, but it will effect how easily mobile users find you.
What does it mean to be "mobile friendly"?
Your website will be judged on four key criteria as detected by Googlebot.
Does your existing website/mobile website:
Avoid software that is not common on mobile devices, like Flash?
Use text that is readable without zooming?
Size content to the screen so users don't have to scroll horizontally or zoom?
Have links that are far enough apart so that the correct one can easily be tapped?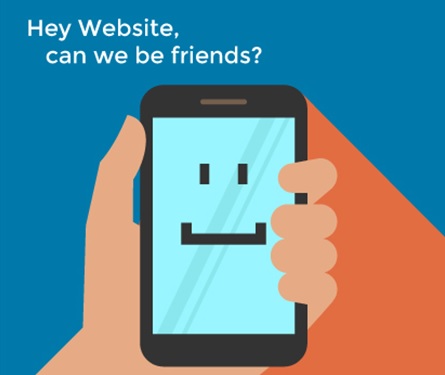 Click to check on how your site performs on the "Google Mobile Friendly Test".
So, your site is not mobile friendly? It's not "Mobilegeddon" – Google hasn't created the end of the world for your website as some articles out there are suggesting. However, there are some things you need to do, and Glacial can help. To better prepare our clients who do not have a mobile presence, Glacial Multimedia is running a Spring Special where all our Mobile products are 20% off! Call 207-878-5900 and let us walk you through the process to guarantee your site is ready to perform for mobile users.
If you are not in the position to purchase a new custom responsive site that maximizes user experience across each device, or it's not the right time to purchase a great looking mobile site, there are ways your site can be updated. Reach out to our client management team and discuss your options. We will determine the best next steps for your site.
---