Responsive Websites: What They Are & Why You Need One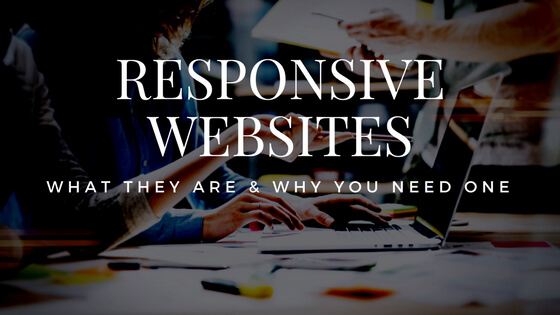 When it comes to responsive websites, it seems like there are a million ways to begin the conversation. The best place to start: at the beginning. You update equipment in your office when it's outdated. You probably budget for new computers every couple of years too. So what's stopping you from doing the same when it comes to your website? Believe it or not, your patients notice when your website is old and outdated. Let's do a little walk through. When you pull your site up on a mobile device or tablet, do you have to pinch or zoom to navigate the content? If you find it frustrating, think about what your patients and potential leads are experiencing! Does your site look old and cluttered compared to newer, more modern designs? Your patients and potential leads are thinking the exact same thing. A website is instantly judged when it looks like the practice doesn't care. After all, if you skimp on your website, what else are you hiding from them? The physical experience is extremely important, and could be the thing that causes a patient to go and visit one of your competitors instead of you. When you open your site on your phone, does it take over 3 seconds to load? Every second more that it takes a site to load on a smartphone is an additional second that's causing your leads and patients to leave. In our digital world, we all want instant gratification. And when we don't get it (like when sites take too long to load on our phone) we simply leave and find something better. New responsive websites prevent this from happening, because they are coded specifically to load quickly, and make your content look great at the same time. When you visit your website on your phone and try to call the practice, is there a click to call button set up? Responsive websites feature the ability to click to call, instead of forcing leads and patients to try to copy and paste your number from a tiny screen, or memorize it before dialing. Make everyone's lives easier and invest in a responsive site. If you're thinking that
responsive websites
are expensive, you're not wrong. But there's a lot more that you're getting besides a beautiful new website. The first and most important thing you're getting is an improved patient experience. This means when people click and land on your new website, there are interactive engagement objects that are keeping patients and leads actively engaged. This means that there are add-on features like interactive self tests for your website, which are designed to keep your leads engaged by keeping them on the same. The interactive self tests open up directly in the window that they are already in, with captivating questions that keep users focused on the task at hand. Contact information is collected at the beginning, and leads get an instant notification with their results. They are quick, easy to fill out, and an effortless way to keep your leads warm. When you have a responsive website, leads can move from device to device, seamlessly. The quality of their experience won't change, and it may be the thing that convinces them to book an appointment or consultation with you. Responsive websites are an investment, and show that you care about your practice. Ready to dive into the responsive website revolution?
Give us a call today
and let us help you make the jump!