Posted on October 12, 2023
9 of the Best Medical Website Designs You Have to See
When it comes to your healthcare organization's online presence, the medical website design is arguably the most critical element. It acts as the digital front door of your practice, with the power to attract new patients just by making an outstanding first impression.
Whether patients know it or not, your medical website design sets subconscious expectations for the quality of care and services offered. Doctors and practices that utilize modern, patient-centered web design principles convey a commitment to providing a high-quality experience right from the initial click.
As medical website designers, we create hundreds of custom healthcare sites per year. Each has unique branding, visuals, imagery and artistic touches to showcase the practice, providers and services offered.
Of the many medical website designs we've completed this year, here are 9 of our favorites.
Check Out These 9 Incredible Medical Website Designs
I love each of the following website designs for different reasons. Out of the hundreds of medical websites we build each year, these were nine of my personal favorite.

Michael Dobkowski
CEO, Glacial Multimedia
Coastal Vein and Vascular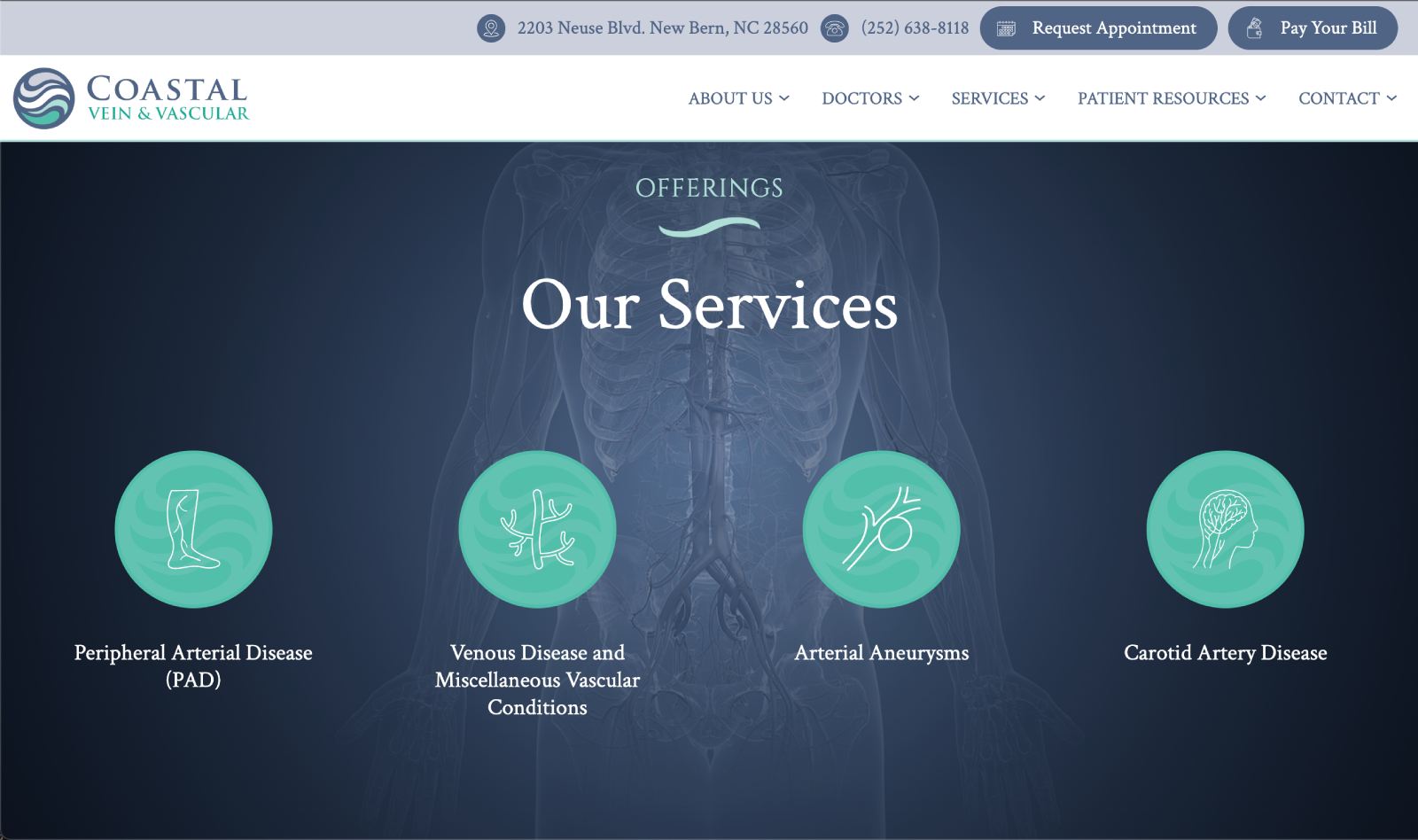 Designed for a vein and vascular practice in New Bern, NC.
Custom created illustrations and imagery.
Unique branding with crisp and accessible color combinations.
Clear offering of their services and specialties on the homepage and in the navigation.
Discover Vision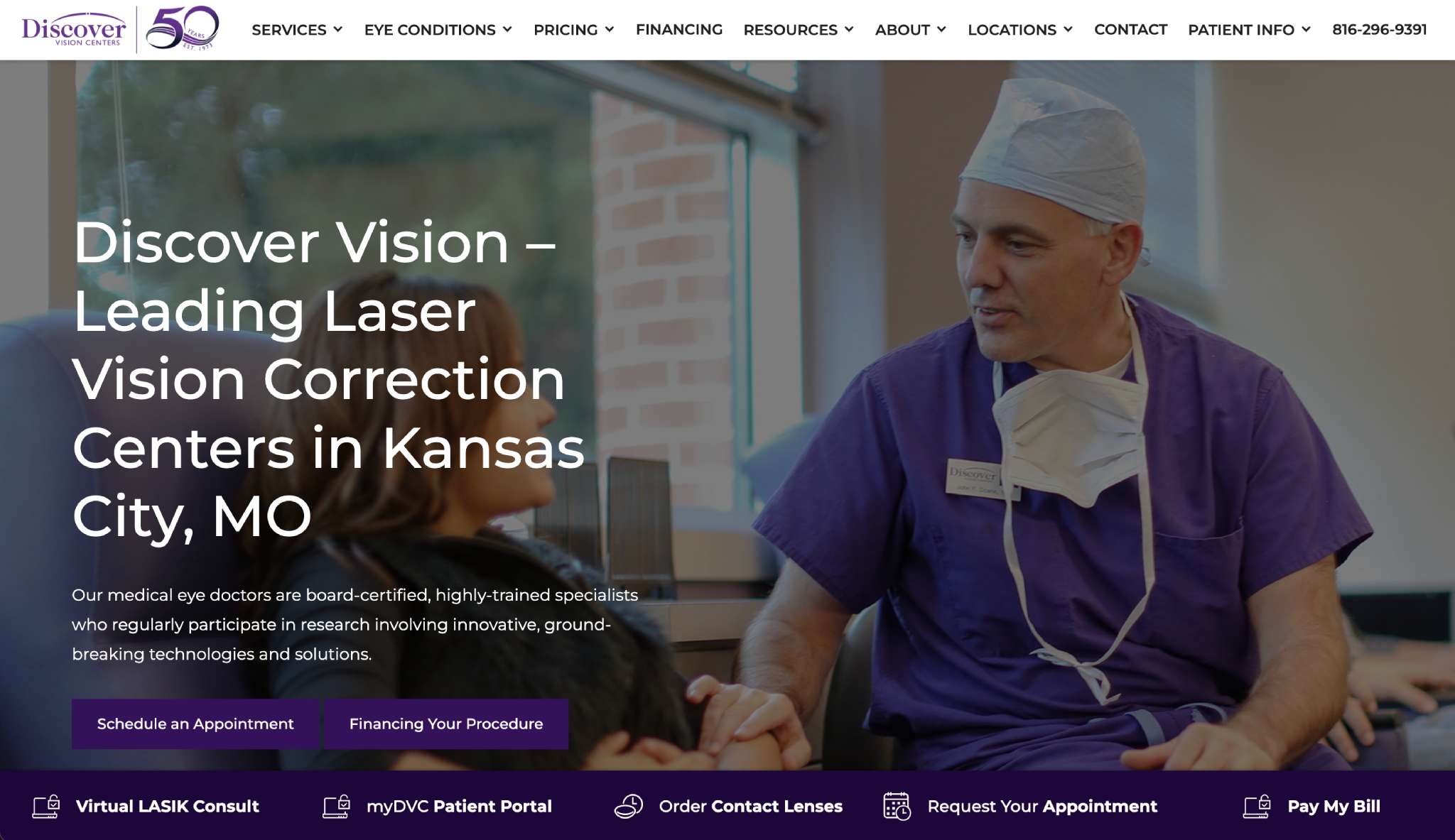 Designed for a LASIK and cataract surgery center in Kansas City.
Non-intrusive, but obvious calls to action along the bottom frame to help guide patients to book an appointment.
Invested in professional photography showcasing the doctors and their patients
Customized and subtle branding elements added to things like image and buttons.
Houston Eye Foundation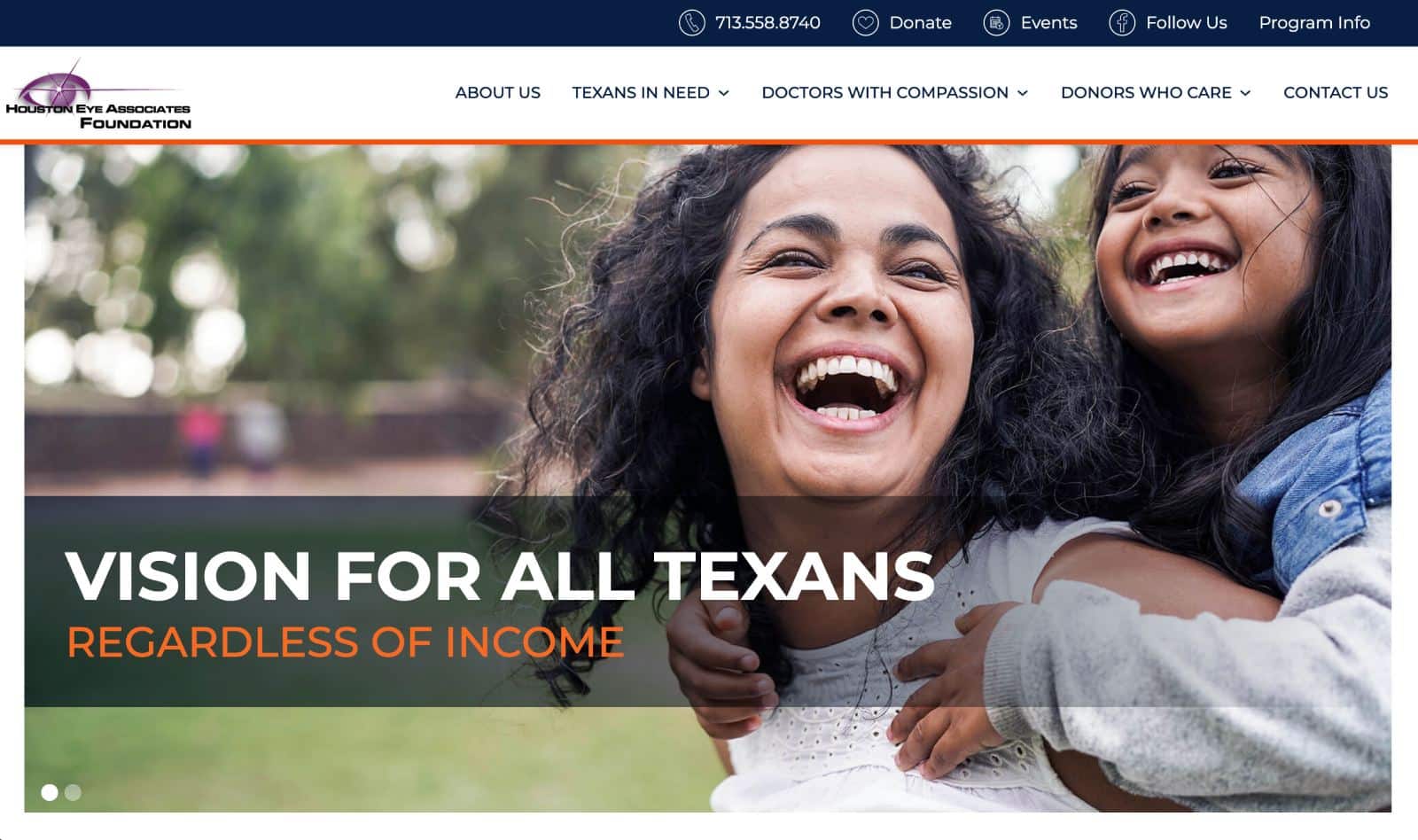 Designed for a community eye care foundation in Houston, TX.
It's not often you see a great foundation website design. That alone makes this one stand out.
Options to donate or learn more abou the program on every page.
Images of patients and those who have been helped through the foundation are all over the website. It helps communicate how big of an impact this organization has in the community.
Mark Jensen Plastic Surgery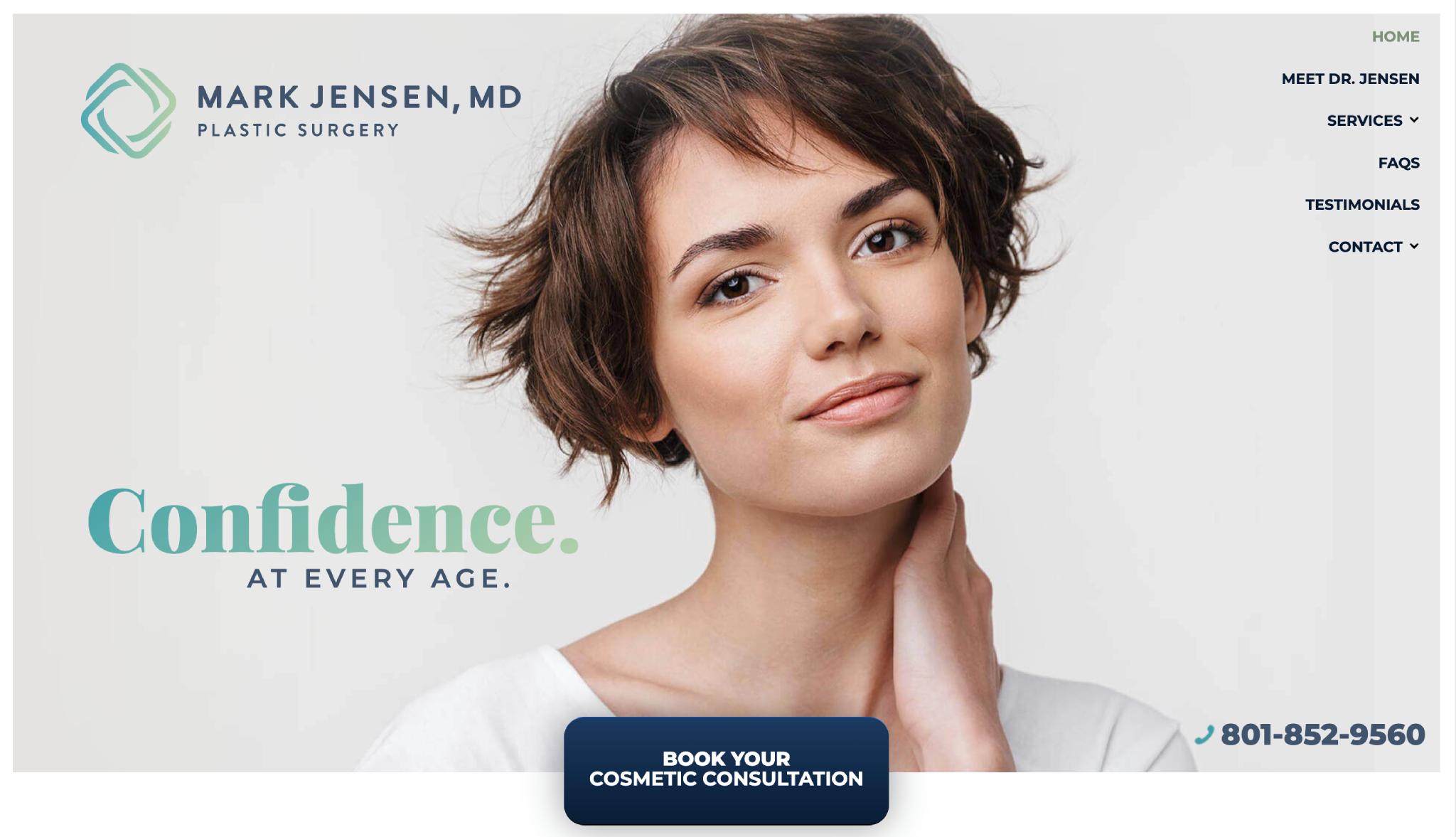 Designed for a plastic surgery practice in American Fork, UT.
The hero layout is different and stands out with images and draws your eyes to the calls-to-action.
A good mix of high end stock images with custom photography of the provider and patients in the practice.
Clear application of distinct branding across the design. See the logo elements in the headings?
Men's Clinic of Tulsa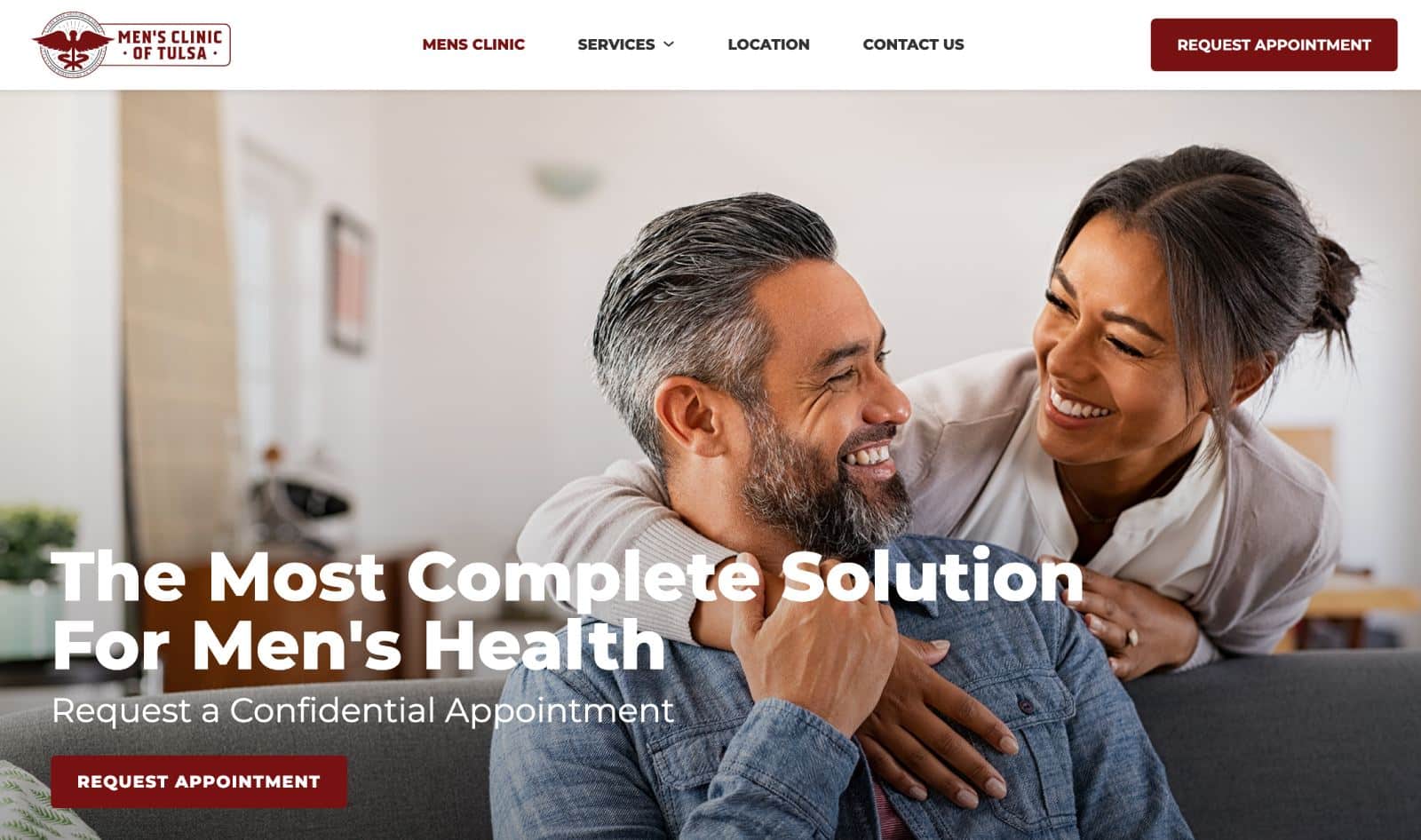 Designed for a men's health clinic in Tulsa, OK.
Options to request an appointment are available in multiple areas.
High quality images used across the website that reflect their target patient market.
Tons of information on procedures and services offered.
Queensline Medical Center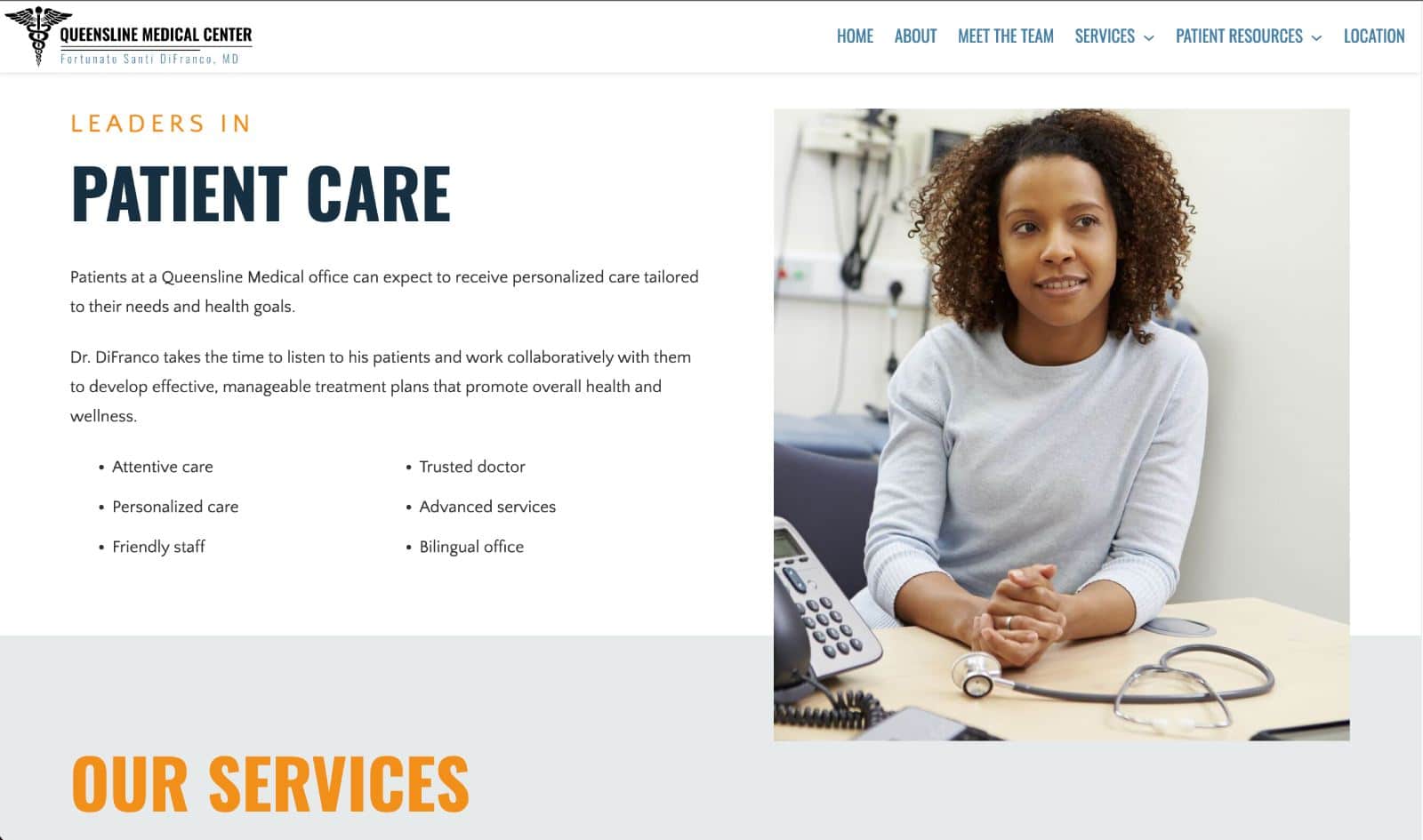 Designed for a primary care office in Ozone Park, NY.
Well structured and clearly written content across the website.
Pieces of their locale blended into the design.
Full call-to-action sections integrated into pages and the footer across the site.
Serendipity Luxury Wellness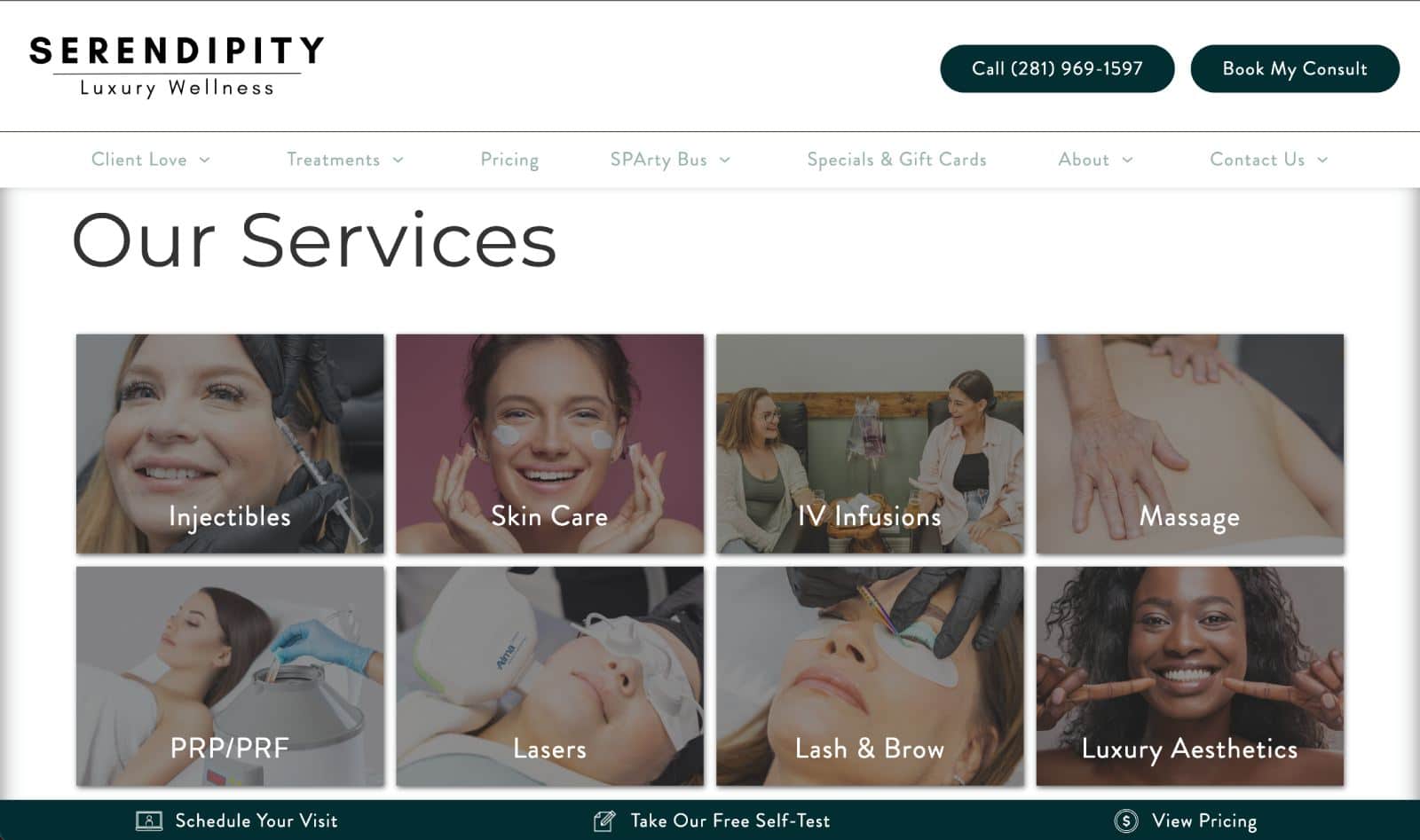 Designed for a MediSpa in Friendswood, TX.
Well structured informational architecture which lends itself well to high search rankings.
Color and branding that feels luxurious and reflects the qualities of the medispa itself.
Before and after galleries for each service they provide. Great use of visual testimonials to showcase real results.
Siouxland Urology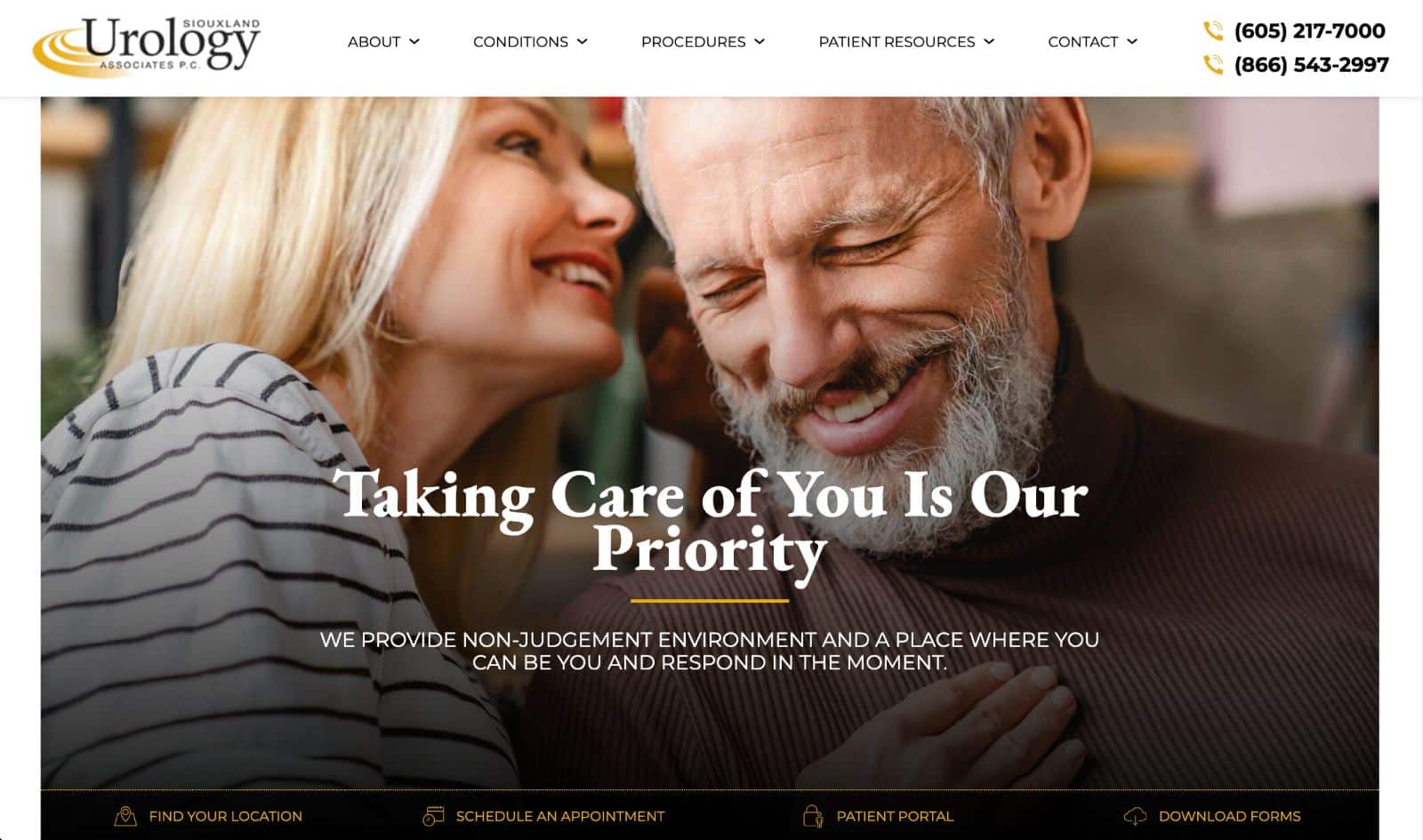 Designed for a Urology clinic in Siouxland, SD.
Strong visual branding throughout the entire website.
Important call to actions front and center for the patients.
Individual pages and robust amounts of content for each service and treatment offered.
Third Coast ENT
Designed for an Ear, Nose and Throat clinic in St. Petersburg, FL.
Custom infographics on service pages which can lead to natual backlinks and gives the patient a secondary way to understand the medical terminology.
Individual doctor pages with structured information so patients can get to know the doctors before hand and learn more about who specializes in the procedures they may be looking for.
Built on an open-source CMS.
The Current Trends for Creating Medical Website Designs
Website design standards, technology and best practices are always evolving. Remember when flash was a thing? Or using images as the background of buttons?
Today's technology enables such a wide range of creativity and ways to digitally express your brand and services. Yet at the core, the fundamentals remain the same for medical website designs.
Focus on the patient and giving them the information they need as directly as possible.
Make it super easy for visitors to contact you, request an appointment, or engage with self-tests and interative elements on your website.
Personalize the experience. Help patients form a connection with their doctors by providing detailed information about the doctors and your practice itself.
Stand out from the competition. Use graphic design, UX/UI and content to rise above the competition.
The design has to be responsive and work across all devices. This includes accessibility with keyboard navigation and screenreaders.
Move away from proprietary software to building on open-source an CMS.
Work with professionals. Just because you can do a version of it yourself, does not mean you can do a professional version of it yourself.
Predicting What the Best Medical Website Designs of Tomorrow Will Look Like
If you've been online at least a few years, you know that web design does not stop evolving. It's continual progress and updates. Over the coming years, we anticipate things such as generative AI, search generative experience, AR/VR, programming language ehancements, and shifting media preferences will continue to force healthcare practices to adapt their website designs and structures accordingly.
Just like art, styles and genres change with time. The websites for doctors and healthcare practices of tomorrow will probably look a lot different than those of today.
But for now, use these examples above as inspiration for your own website and above all else, make sure the patient is the hero of your website.
And if you're looking for a new medical website design for your practice that will separate you from the competition and convert more visitors into patients, call Glacial today and let's get started.
---