Posted on September 9, 2016
A Beginners Guide to Instagram for Healthcare Practices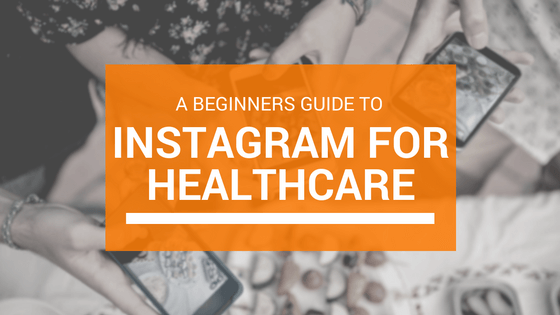 Instagram. This fast growing, hashtag-laden photo and video sharing app can be mystifying to some. However, when used correctly, it can make a world of difference for your practice. Learning to properly use Instagram can present a steep learning curve, but I promise it's worth it.
Instagram's highly visual platform has been taking the social media world by storm since its inception back in 2010. Instagram has truly changed the way people communicate, share and get information online. You probably have a lot of questions: "Why should I use Instagram?", "What should I post?", and "What exactly is a #tbt?"
First, Who Uses Instagram?
It probably comes as no surprise that Instagram's user base is largely made up of millennials. In fact, almost 90% of its 500 million users are under the age of 35! This means that in order to be successful on Instagram, healthcare practices need to shift their focus to suit a younger audience. For example, if you are an ophthalmology practice, you will want to focus more on LASIK and general eye health than on cataracts.
If marketing to millennials is not on the forefront of your mind, or if your services are not suited to a younger audience, don't discredit Instagram just yet. While the fact remains that millennials make up the vast majority of Instagram users, there is still a lot to be said about increasing your overall social presence. Strong social media presence means better search engine rankings, authenticity in the eyes of your patients, and a stronger influence in your field. Not to mention, Instagram can work wonders for brand awareness and general favorability among patients.
With this information in mind, let's start with some basics.

Now that you're totally on board with using Instagram, what should you actually post? This is where a lot of people get stuck and give up. But once you get the hang of it, it can actually be quite fun.
You will find that the actual process of posting a photo to Instagram is quite intuitive. It will bring you through each step in the process: take the photo, edit the photo, write a caption and post. That's the easy part!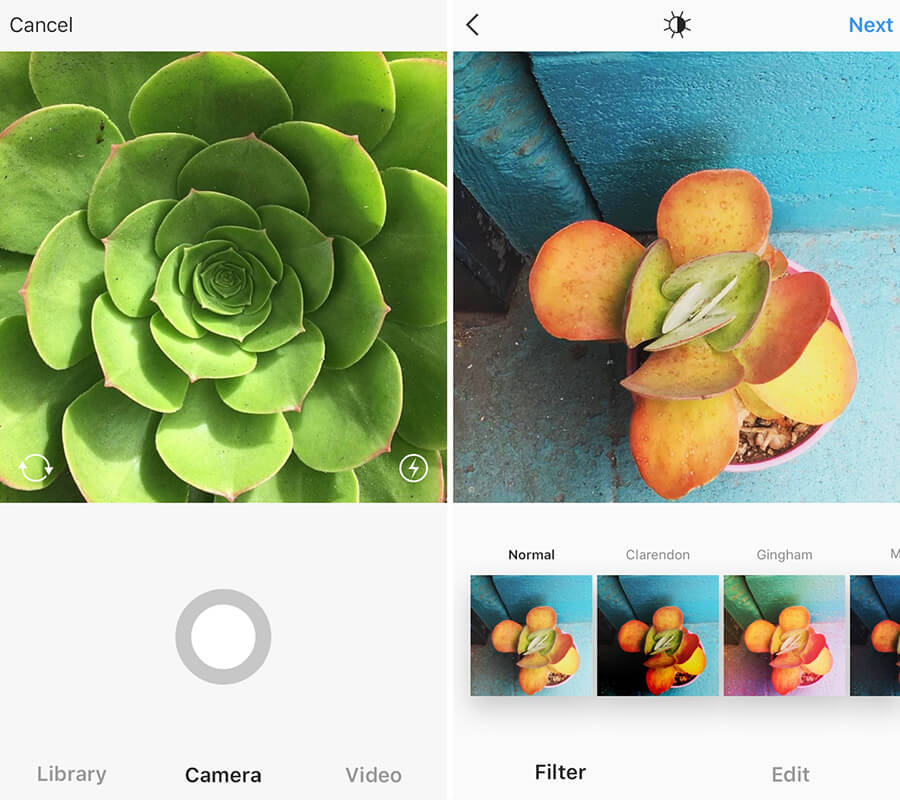 When deciding what to post to Instagram, keep in mind that Instagram is a people app. Technical and sales based posts do not do as well as the more personal, relatable posts. Instagram users want to see the people behind the camera, sales pitch, or stock photo. They want to see events, educational pieces, community involvement, patient engagement, and even little things happening around the office.
Having a staff holiday party? Take a moment to post a picture to Instagram wishing your patients a happy holiday. Is your practice involved in a charity program? Your Instagram followers should know! Are you running a contest? Did you just bring a new doctor on board? You get the idea.
Also, never underestimate the power of trending topics on Instagram. Keep an eye on current trends, whether they be something like "Throwback Thursdays" ("#tbt"), or a popular event happening somewhere in the world. Participate in as many as you can, and always use the appropriate tags. Be sure to keep your practice values in mind when choosing which trends to participate in.
Above all, maintain a consistent style and voice in your posts.

You've Made Your First Post, Now What?
While making frequent, high quality posts is important, it's not enough on its own. You have to make sure your posts are being seen. There are many ways to get people to engage with your posts, but by far the easiest way is through the use of hashtags.
A hashtag is a keyword or phrase preceded by the pound sign (#). These hashtags turn into links, which allow you to see every picture that hashtag was used for. For example, if you use the hashtag "#lasik" in your image caption, anyone searching for or clicking on that hashtag will be able to see your image. Here are some quick do's and don'ts when using hashtags on Instagram.
Do:
Use the maximum limit of hashtags. This maximizes the exposure of your post. Instagram allows no more than 30 hashtags per post.
Check each hashtag before you use it. You will want to make sure that each hashtag you choose is on par with your practice values.
Use a few extremely popular hashtags. Some hashtags on Instagram see much more use than others. Throwing in a few extremely popular hashtags can give you a little boost in likes and follows, but be careful. Using too many of these hashtags can increase spam account activity on your page.
See which hashtags are working for your competition. Take a moment to scope out your competition and see which hashtags are working for them.
Hide your hashtags for a cleaner look. Sometimes, using 30 hashtags right in your caption can look "spammy" or too congested. For a cleaner look, you can copy and paste your hashtags into the comments below your post. This will still allow your post to be seen in all of your selected hashtags, but looks less spammy.
Include location tags. You want people to be able to find you when searching for a certain location. You can do this by simply typing "#yourlocation" and any variants.
Don't:
Use overly specific hashtags. If you use hashtags that are way too specific, chances are no one else is using them, and chances are nobody's going to search for them.
Use overly generic hashtags. You want all of your hashtags to relate to your post. Hashtags like "#happy" are too generic and will be ineffective.
Use unsupported characters. You can only use letters and numbers in your hashtags, otherwise they will break and not work properly. You cannot use characters like " !, $, %, ', ., &". You also cannot use spaces.
Remember to Engage With Your Online Community!
This is another area where Instagram can be a little difficult. Finding ways to effectively reach out and speak with your audience takes some practice.
Some good ways to engage with your community can be to look through hashtags your practice frequently uses, and like or comment on as many photos as you can. This can be time consuming, however. Provide real feedback, answer questions, and follow big influencers in your field. Nobody likes a "ghost follower" (an inactive follower), so be sure to take a few hours each week to engage.
Don't be discouraged if your posts are not getting much action at first. Over time, you will begin to see trends in what works and what doesn't work for your audience.

What If You Don't Have the Time?
It's no big secret: success with all forms of social media takes time. Even when you do dedicate time and effort into growing your online community and presence, the results are not always immediately apparent.
If you read this far and are thinking "This all sounds great, but I just can't commit the time", you are definitely not alone. Healthcare practices are busy and at times stressful. However, potential patients don't know that. Many people will interpret this inactivity as complacency.
Our advice: if you can't put in the time, let someone else do it for you.
The Moral of the Story
If you truly want to engage with your patients and industry, as well as increase brand awareness, you need Instagram. With its users increasing by millions each year, you really can't afford to miss out.
---
So, are you using Instagram for your health care practice? What methods of engagement have been working for you? Let us know in the comment section down below!
---