Posted on November 23, 2016
How Google's New Algorithm May Change Your SEO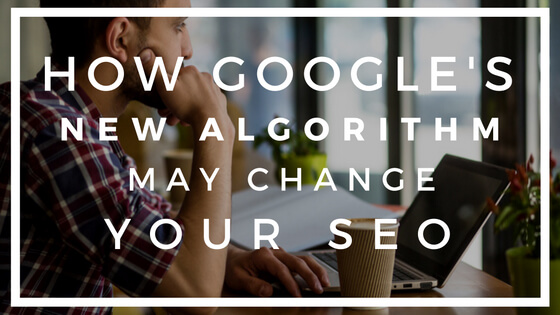 As we've stated before, the one thing you can rely on in the world of SEO is change – our friends at Google are always hard at work making sure that online searches return relevant results, and these searches are powered by an algorithm that is constantly being updated.
Unfortunately, although these changes have the best intentions, they often mean that the rules of "good" SEO change on a regular basis. The latest iteration of their algorithm – codenamed Penguin – was recently updated, for the final time, to version 4.0… but should you care? The answer, as always, is yes – but not to worry! We here at Glacial Multimedia are constantly striving to remain on top of these changes as they happen, and you can continue to look forward to the same level of attention that you've come to expect from our SEO team.
SO WHAT CHANGED?
Penguin 4.0 didn't introduce a LOT of changes, but the ones it did introduce are significant. For example…
Constant Refreshes
The rate at which Google registers changes to your site has been significantly increased, in some cases to real time.
More Granular
Until now, Google has evaluated sites on a cumulative basis. A site's overall value will still be taken into account, but with P4.0, more emphasis is being placed on individual page content.
WHAT DIDN'T CHANGE?
While there are hundreds, if not thousands, of ranking factors, one of the biggest has always been the quality of a site's content – and that's still true. In fact, there is now an even greater emphasis on unique, well-written content.
The end result is that things will always continue to change with the goal of making sites more accessible to those who are looking for them. As always, we'll be keeping on top of it!
---