Posted on September 18, 2015
Learning about Content Marketing: Live Insights from the Content Marketing World
There has been a lot of buzz surrounding the phrase "content marketing" over the past year, but despite its regular mention, I have struggled to wrap my head around what exactly this is. I was curious, and found myself questioning how Glacial Multimedia could use content marketing to assist our clients. How can we help our practices to get involved with content marketing? How can we use content marketing for SEO purposes? Is there a way to leverage content marketing in social media? What are the basics of content marketing? All of this and more came to mind when I decided it was time to sign up for Content Marketing World, an event touting some of the world's top brand marketers, educational speakers, courses, and opportunities to communicate with some of the industry's best and brightest. While traveling to the event I wondered: would I get a definition and learn something?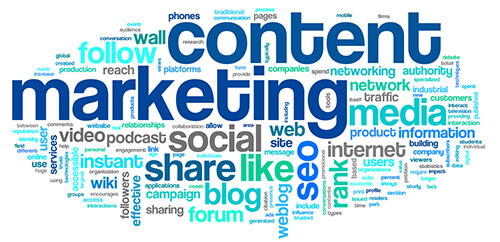 After the conference, I was at least able to create my own definition of content marketing. In this regard, you can say that I got something out of it. My definition of content marketing is this: Content marketing is brand-oriented storytelling with a little social media and search engine optimization mixed in. It may not be a perfect definition, but that is my take. I am sure I am not the only one on this planet that has been perplexed by this topic; writers, SEO experts, brand specialists, and social media experts all over the world have long been wondering what the implications of content marketing trends could be.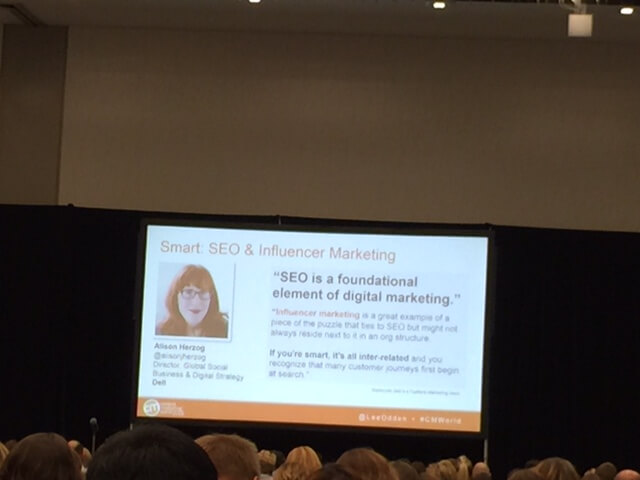 In my experience of content marketing for SEO, I have noticed that custom content is almost magical in how much better it will index in search results. Content marketing experts will agree: writing content for SEO is acceptable, but should not be the focus of the text. Being original and unique is more important. We need to abolish the idea that SEO and content marketing compete, instead recognizing that they have a symbiotic relationship. In using good content, the SEO of the website improves, and all the while the uniquely written content piggybacks on top of the page rank that the website has been built using quality SEO. Good content will get more traction on a high quality website, and writing good content will help a website become more important. Do you see how the two go hand in hand?
SEO and content marketing need to work together, but to date I see very few practices engaged with the idea. The successful cases of quality content marketing l have seen have me really impressed. Not only am I impressed with the search engine positions, but I am impressed that Google has actually altered its search algorithm to reward good content over spammy links! I truly believe this gets Google closer to their utopian vision of providing better quality search results that bring people what they actually want to find.
With regard to content marketing for social media, I am convinced that social media is an immeasurably valuable distribution vehicle, but we need to find a way to publish the content that people want. It is exceedingly difficult to create meaningful content that will engage people amongst the sensationalized media of today. Content marketing is way to make your social media efforts more sticky and useful. Many course lectures at CMW spoke of content planning, and I agree that a plan is necessary in any good content marketing campaign. Spraying bullets will not get you very far; you need to have a game-plan for topics, distribution, and a copywriting team that is up to the task. Add video and infographics into the mix and your engagement just increased. There is a lot to the whole social media and content marketing relationship and we are just now discovering how to use this effectively.
About Content Marketing World and My Personal Experience
I had a great time at the event in Cleveland last week. The keynote lectures were excellent. We saw Nick Offerman talk about content, storytelling and life in general. Meanwhile, he played us songs, ate bacon, and drank beer. We had the opportunity to see John Cleese of Monty Python's Flying Circus fame.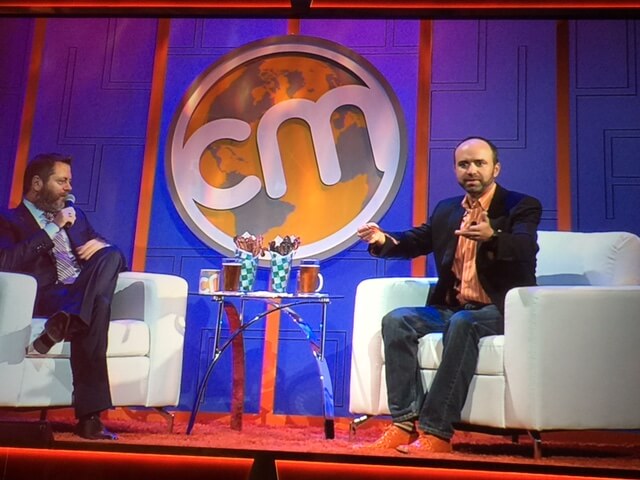 One of my favorites, however, was Rajiv Chandrasekaran, the former Washington Post reporter who co-authored a book with Starbucks chief executive Howard Schultz entitled For Love of Country. He will be heading up a media company with close ties with the international coffee giant, and his ability to communicate the power and impact of story truly resonated with me. I also enjoyed Kristina Halvorson, the CEO and founder of Brain Traffic, and felt she really stayed close to the topic at hand.
The courses at the event were a bit all over the road, if you will. Not many had particular relevance to what I was trying to learn as it related to content marketing, but there were some fantastic courses. I especially enjoyed the podcasting course by John Lee Dumas.
What's Next
I will definitely be writing some more blog articles regarding content marketing, but first I am going to be doing some more experimentation. Expect to see Glacial Multimedia working with storytelling and copywriting efforts while integrating SEO and social media to distribute the work.
It is going to be interesting to see how medical practices take to this concept, as it may seem to apply to "bigger brands" on the surface. The challenge may seem daunting, but I do feel it is possible. So, what will your practice's story be?
---
About The Author:
Michael Dobkowski is a Sr. Partner, Managing Director of Search Strategy and Internet Marketing at Glacial Multimedia Inc. He is a digital veteran with over 17 years of experience in digital marketing. For the past 15 years, he has led the Internet marketing division across Glacial and its network of medical practice clients since its origin. As a much sought-after speaker at the medical conferences, he has been instrumental in proving education related to appropriate digital medical marketing concepts. Prior to starting Glacial, Michael completed an undergraduate BA at University of New Hampshire and an MBA at New York Institute of Technology. (With a specialty of Internet Marketing).
---