Posted on January 27, 2016
Why Paid Search Was Big At Glacial In 2015
For Glacial, Paid Search was the fastest growing specialty service in 2015 – for good reason. All of our services work in harmony, of course, to improve your online presence and make it easier for people to find your business. Paid Search, however, stands out for a number of reasons.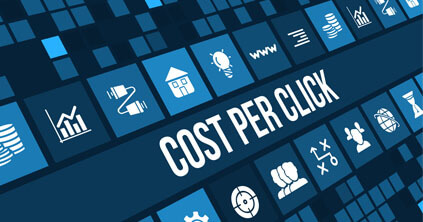 Paid Search plays a key role in "Micro-Moments", the period of time where someone first hears about a product or service and uses a search engine to educate themselves further. You want to be present for these Micro-Moments when they happen, and Paid Search is a great way to do so. By combing smart ad copy with the best keywords & locations, your potential customers can find you in the moments that matter most.
If you're struggling to be found for any reason, Paid Search is the quickest option. Choose your keywords, Ad Copy & target locations and go. If you want to show for LASIK searches outside of your home town, Paid Search is your best bet. If you're offering a new service, Paid Search will help you be found immediately.
Additionally, Paid search can fill in the gaps of your SEO strategy. As the search engines continue to refine their search display algorithms delivering more and more localized results and making it immensely difficult to rank for areas where your business is not physically located, paid search can target and deliver search results right down to a zip code. You can easily bypass the geographic requirements of the search engines and target the areas you want to draw customers from.
To put it simply, if you want to find new customers and generate new, high-quality leads, Paid Search is an outstanding option.
Of course, Paid Search excels in other areas as well: Re-engaging past customers, educating customers with targeted video ads, and branding the practice with trackable, targeted image and video based campaigns. The Paid Search experience is always tailored to your needs and your budget.
As a certified Google Partner Agency, we are always up to date on the latest trends and technology, and have the backing of Google Agency teams to ensure our campaigns perform as well as possible. Google is always attempting to improve the usefulness of its advertising platforms, and we expect 2016 to be an even greater year for our Paid Search customers. As Google continues to evolve and optimize the AdWords Platform, I expect AdWords and Google's associated research to bring new and engaging options that benefit our industry and many others.
Here's to another great year!
---