Posted on July 25, 2016
Expanded Text Ads – Don't Miss Out on AdWord's biggest change in 15 years
Earlier this year, Google announced one of the biggest changes to AdWords in the last decade – Expanded Text Ads, or ETA's. These new ads effectively double the text limitations of the current generation ads, allowing far more creative freedom in ad creation. On Tuesday the 26th, all accounts across AdWords will be able to utilize ETA's.
Specially, the Single 25-character headline will change to two 30-character headlines. The description line, previously two 35-character lines, will consolidate into one 80-character line, and Display URL's will automatically extract the correct domain to prevent typing errors.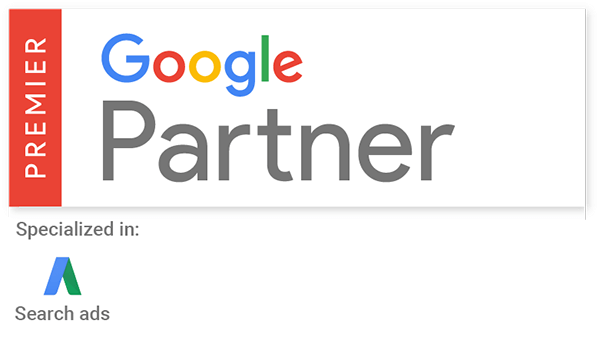 This is the first time the Google Ad format has changed in it's 15 year history.
Why the change? This shouldn't come as a huge surprise: Noticeability & Profitability. A few months back, Google removed their side-bar ads with little to no warning. The official reason being to bring the desktop ads in-line with mobile ads to increase consistency across devices. This meant that all ads became 'top of page' style ads, removing the side-bar style of ads completely (lower quality & budget ads still appear at the bottom of the page). ETA's come in part as a result of this new found mobile/desktop consistency. Advertisers no longer have to optimize for both top-of-page and side bar ads, and ETA's will make them more noticeable than ever before.
So – do you need to do anything to prepare? If your campaign is managed by Glacial, the short answer is no – our team will be going through each account in the days following the release to update ads in existing campaigns. However, if you would like to be involved in this process please let us know and we'll be happy to work with you directly. During the first few weeks, we will be testing the new ads versus your current ads to ensure the performance is superior, and make any tweaks as necessary.
We expect the new ads to result in higher-than-average Interaction Rates (click-through rate) and be easier to optimize for conversions. We also anticipate that many advertisers will be slow to adapt during the update, giving advertisers with ETAs enabled in the early days a huge edge on the playing field.
If you have any questions about the new Expanded Text Ads, would like to be involved in the new ad adaption & creation, or want to talk to Glacial about starting or managing your own AdWords campaign, please contact your client manager, myself ([email protected]) or our Paid Search Specialist Amanda ([email protected]).
---