Posted on March 23, 2020
Google My Business Updates During COVID-19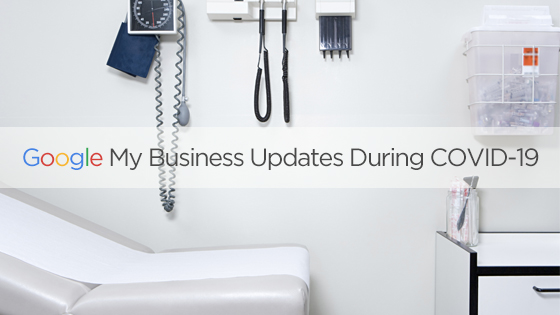 The coronavirus has prompted many businesses to take action and make critical updates to slow down this virus. Many are changing business hours, working remotely, or even closing down for the time being.
With all of these changes, businesses are looking to update their information online. Oftentimes, Google My Business is the first place they stop.
This blog is being updated with new information from Google as the situation progresses, so be sure to check back for more updates!
Google My Business Updates To Watch Out For
Just like most businesses, Google has made some important changes as well. Google issued a statement on Saturday, March 21st with the following new changes:
4/9 Update- Google announces the return of reviews and replies.
On this page, Google says: "Review replies are now available. New user reviews, new user photos, new short names, and Q&A will gradually return by country and business category." Google is by far the most important local review platform, although it's far from the only one that matters. The return of reviews and replies signals that Google My Business is beginning to return to normal and businesses once again need to pay attention to their reviews on Google.
4/6 Update – Google has added two new link options for healthcare-related businesses.
These businesses can now add a COVID-19 info link and a Telehealth info link to their business listings.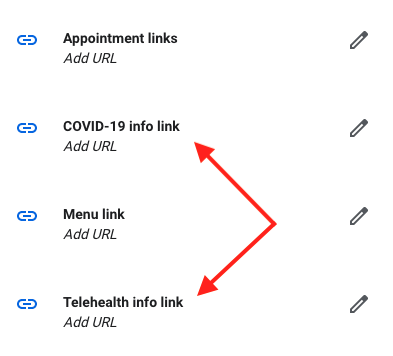 3/26 Update – Google My Business is now allowing businesses to be marked as temporarily closed. This is important for businesses in the healthcare industry that have needed to close temporarily because of COVID-19 and gives their patients the most accurate information possible.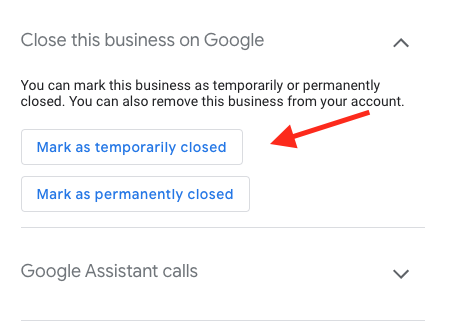 3/24 Update – Google My Business can now create posts for clients that are specifically geared towards COVID-19. This lets businesses alert their customers about any changes to their business due to the pandemic.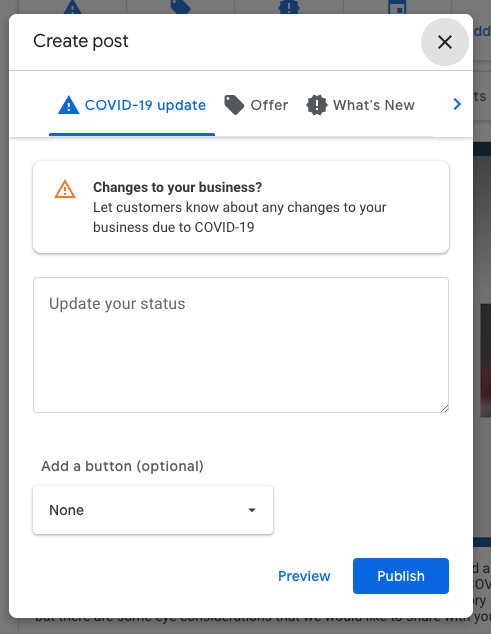 3/24 Update – Google My Business is allowing updates to business names during this time to reflect changes. For example, a business named "Best Doctor Ever" can now change their Google My Business name to "Best Doctor Ever – Temporarily Closed" or "Best Doctor Ever – By Appointment Only".
Google is prioritizing the review of business edits to health-related businesses. This means that edits to all other businesses will take longer than normal to go live. Google is putting all of its efforts in providing accurate information for businesses in the healthcare industry.
The ability to review a business has been disabled. No new reviews or replies will be posted during this time. You can still write a review on a business listing but it won't go live until this is over.
The Q&A feature that Google pushed out mid last year has been disabled. All Q&As on a business listing is no longer visible and you can no longer ask or reply to them.
Google is automatically placing a "Temporarily closed" label on businesses that are mandated to close by the government. The "Temporarily closed" label will be automatically removed on the date the government provides.
Newly created listings, claims, and verifications are being delayed for non-critical health-related businesses.
Google has noted that they are sending their support staff home. As a result, there will be some limitations and delays in all support requests.
Looking to secure your Google My Business listings or get your local SEO in order during this time of uncertainty?
Glacial Multimedia is here to help! Contact us with any updates you're making to your GMB pages or questions you may have!
---