Posted on April 26, 2021
Strategies to Maximize Your Ophthalmology Practice Revenue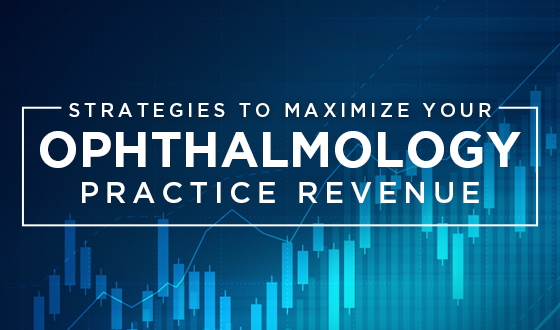 There's never been a better time to learn how to maximize and increase your practice's revenue. With the upcoming Modernizing Medicine webinar on April 28th that focuses on ophthalmology marketing analysis with Michael Rivers, MD, and Michael Dobkowski, you'll gain plenty of tips and tricks to try at your own practice.
Topics like marketing, branding, patient experience software, and tech stacks will be discussed throughout the year in formats like webinars, task forces, lectures, and more. See below for information on where and when you can find us!
4/28/2021

Modernizing Medicine
Ophthalmology Marketing Analysis
Michael Rivers, MD & Michael Dobkowski
5/11/2021

Hawaiian Eye Meeting Maui
Ophthalmology Practice Branding
Moderator: Anish Kapur, MD
Patti Barkey, Michael Dobkowski, James Smith & James Dawes
5/19/2021

Opticall Webinar
Refractive Stimulus Panel
7/23/2021

ASOA Transformational Task Force
Maximizing Communication Through Engagement Technology
9/17/2021

Southern Eye Congress
Modernizing the Patient Experience Tech Stack.
by Michael Dobkowski & Anish Kapur, MD
Have questions about how to maximize your ophthalmology practice revenue in the meantime? Glacial Multimedia is always here to help! Contact us to learn more!
---