Posted on July 17, 2019
Why Custom Medical Website Designs Are King
When it comes to websites, it can be hard to know where to go to get a quality site. Your practice's medical website is an important tool.
It portrays your brand and puts your information into the hands of potential leads. You want to make sure that your website accurately portrays your practice and is easy to use.
There are web development tools that can create a website. But they use templates, meaning you don't get that personal touch you're looking for.
Glacial Multimedia's team of web designers and project managers work with you to create your custom website. We create stunning, high-quality websites, and you get the comfort of working with real people.
We have designed and launched over 700 websites. You may be asking yourself, "What is a custom-designed website"? Keep reading to learn why custom really is king!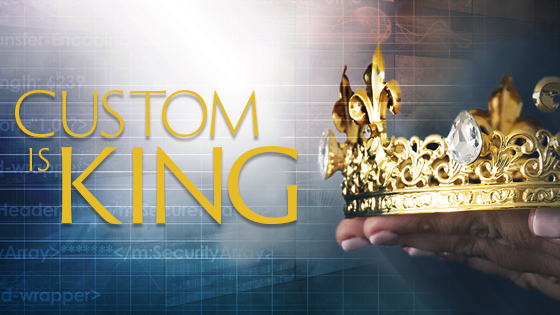 What Are Custom Designed Websites?
Having a site that looks cluttered, doesn't load fast, and is confusing to use won't help you beat your competition. Most users judge a practice based on the look of their site.
You only get one first impression and having an old and outdated website is a surefire way to lose potential leads! In today's digital age, it's important to have a site that is well branded, responsive, and user-friendly.
Our team has expertise and industry knowledge when it comes to creating custom, high-quality sites. All our sites work on multiple devices and have custom and flexible layouts because they are responsive first.
This allows your practice to get a site tailored and personalized to you. Our sites can also have various interactive features that help the site stand out. Don't take our word for it, check out our portfolio!
The Process of Creating Your Custom Website
Every website development project starts with a discovery meeting. In this meeting, you'll be able to identify things you like and don't like about your current site.
The project manager will also develop the structure for the new site. After we have an idea of what will go into the site, it goes through the design process.
The best part about this is that we don't waste time mocking up various templates. Instead, we use the information from the discovery meeting to come up with designs that fit your preferences. This design is completely custom to you and your practice!
After designing the site, Glacial Multimedia copies the content from your original site, and add it to the new one. We also offer custom content writing for an extra charge.
You'll also have access to our photo gallery which is licensed for use on your site. All our sites get tested on all desktop and mobile browsers.
The best part is that you get to approve everything before it moves onto the next step. This ensures that your practice is being portrayed the way you want.
Custom designed websites allow your practice to have a personalized, responsive website. Glacial makes creating a site easy, so if you're ready for an upgrade then request a quote today!
Don't let your leads walk away because you were too stubborn to take the leap!
---