Posted on June 16, 2016
Wistia Announces the Birth of Vulcan: The Future of Video Marketing
As the foundation of online content marketing continues to expand, thousands of businesses continue to push out bulk content in hopes of gaining some sort of visibility. However, here at Glacial, content – (and text) – overloading is a tactic of the past. Your leads can, and will, exit your site if they do not easily and quickly find what they're looking for.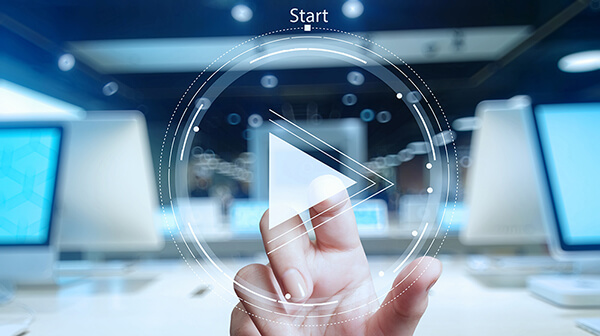 This information needs to be thoughtfully packaged and tied tightly with a big red bow. Its platform needs to increase engagement and showcase your practice's personality. That platform is, you guessed it, video.
Over the years, we've always encouraged our clients to increase their marketing efforts by including videos on their sites. Educational videos not only present information in a way that sticks, it increases your site's overall SEO and visitor engagement, in turn boosting leads. But where's the proof? How do you capture these leads?
This is where Wistia steps in.
Wistia is a video marketing platform that turns passive viewers into patients. It gives practices a raw, uncut, play-by-play look at their audience. Take part in the most advanced marketing by tracking viewers, letting you identify the most engaged leads in your pool. Generate analytics of each Wistia video to help you better understand how viewers interact and engage with your media. See what's working and what isn't using heat maps and trend graphs that show exactly which parts of the video a user watched, skipped, or left from. Embed calls to action and direct viewers to your Request an Appointment form or other parts of your website. Viewers are even able to enter their email address directly within a video, pumping quality leads into your email list (which, of course, integrates with your CRM/EMR). All of its features are customizable, harmonizing flawlessly with your website. With Wistia, you have the power!
Now, Wistia's big red bow looks pretty, but let's unwrap it.
Vulcan
Launched just last week, Vulcan is the brand-new Wistia player. Still featuring the same awesome marketing tools and lead tracking as before, Vulcan delivers your messages while giving visitors the highest quality viewing experience.
The designers at Wistia built Vulcan with one fact in mind: every interaction with your brand contributes to how your audience perceives you. Your visitors look for a practice they can trust, one that pays attention to detail and stands out among the rest. Vulcan x Wistia was built for you to do just that.
Vulcan was developed with multiple accessibility updates, making for an overall sleek, modern look. It has better performance features including embed codes that are built for flexibility and load twice as fast. These codes are even SEO-conscious. They are designed to automatically optimize the videos on your site for search engines, boosting organic SEO. Your videos will get indexed on all major search engines with links back to your own site – not YouTube or Vimeo.
Visually, the Vulcan player is responsive, enabling viewers to watch videos on any size screen. They've improved startup times, even on mobile devices. With Vulcan, say goodbye to lagging, distorted videos and say hello to sharp, clear images and the best HD picture thanks to 4k resolution.
Vulcan videos also make for increased patient interaction. The player includes user-friendly sharing links so viewers don't have to leave the video to Tweet or post it to Facebook. Let viewers stand in your office in the comfort of their own home with 360 video. Hover over the play bar to preview individual thumbnail frames of what you're about to watch. Custom-select your playback speed that works best for your streaming device.
With Wistia, you can generate, track, and interact with leads through your online educational videos while giving your visitors the best, most optimal viewing experience. It combines form with function to produce the ultimate marketing tool.
The Vulcan player by Wistia is a gift to you and your audience.
---